Epson says that Home Cinema 2040 and Home Cinema 2045 Deliver Refined Cinema at an Accessible Price Point
LONG BEACH, Calif., Aug. 5, 2015 /PRNewswire/ — Epson, the number-one projector manufacturer in the world1, today expanded its award-winning lineup of home theater projectors with the addition of the Epson®Home Cinema 2040 and Home Cinema 2045. Epson's latest projectors provide AV enthusiasts with state-of-the-art image quality and 2D/3D performance with up to 35,000:1 contrast ratio, and 2,200 lumens of color brightness and 2,200 lumens of white brightness2. Additionally, the projectors deliver several image refinement features including Detail Enhancement and frame interpolation, as well as connectivity that transform the projectors into a smart display optimized for dark room cinema. With the use of MHL-supported devices3, users can stream TV shows, movies and video games in high-definition. With the Home Cinema 2045 users can also wirelessly stream content via Miracast® and Intel® WiDi4.
"Epson's new home theater projectors bring the big-screen home at an accessible price point delivering Full 1080p, color and white light output, 2D and 3D performance, and installation flexibility," said Jason Palmer, marketing manager, Epson America. "Equipped with value-add features such as advanced Epson Video processing, built-in color modes and intuitive image correction, these projectors offer powerful tools that enrich the immersive media projection experience."
The newly designed Home Cinema 2040 and 2045 portable projectors deliver an enhanced optical engine, improved LCD panel, up to 35,000:1 dynamic contrast ratio, advanced Epson video processing, plus state-of-the-art Detail Enhancement that takes surface detail to another level. An improved iris by New Wing® produces incredibly deep blacks by more efficiently controlling the light reduction rate. In addition, the projectors feature built-in sound with the capability to add speakers, enabling users to enhance any movie experience. The Home Cinema 2045 adds wireless streaming via Miracast® and Intel WiDi®. Connect an Apple TV®, Chromecast, GoPro®, Roku®5 and more to easily display media content4.
Brilliant image quality requires high color brightness (color light output), and Epson projectors have up to 3x Higher Color Brightness than leading competitive projectors6, and feature 25 percent lower power consumption for lower energy costs7. The Home Cinema 2040 and 2045 utilize 3LCD, 3-chip technology for brilliant images with vivid color, and also feature four pre-set color modes, allowing users to play their favorite video games or watch TV programs just about anywhere.
Added Features of Epson's 2D and 3D Full HD 1080p Lineup
The Home Cinema 2040 and 2045 are housed in a white, compact design and offer several features to meet a range of home entertainment needs, including:
3LCD Quality and Reliability: 3LCD, 3-chip technology delivers incredible color, amazing detail and road-tested reliability with no possibility of color break-up or "rainbow effect."
Advanced Image Processing: Epson's advanced image processing technology allows users to enjoy a clearer, sharper image. The projector's Image Enhancement function enables digital noise reduction and MPEG noise reduction, as well as Detail Enhancement, which refines surface detail for true-to-life images that pop off the screen.
Bright 3D Drive Technology: Minimizes the blackout time of 3D glasses and provides greater brightness of 3D images.
MHL Supported: Supports Full HD 1080p video and 7.1 audio and enables users to simultaneously charge their MHL-enabled device when it's plugged into the projector. Projector remote supports MHL-enabled devices.
Versatile Connectivity: Two HDMI inputs (one MHL-enabled), Component Video, USB Type A digital connection, and USB 2.0 to share photos and slideshows.
Rechargeable RF Glasses: Watch up to 40 hours of exciting 3D content, or up to three hours with a three-minute quick charge8, with glasses sold separately.
Availability and Support
The Home Cinema 2040 ($799) and Home Cinema 2045 ($849)9 will be available in late August through select e-tailers and retailers nationwide and the Epson online store. The projectors come with Epson's top-of-the-line service and support, including a two-year limited warranty with toll-free access to Epson's PrivateLine® priority technical support, 90-day limited lamp warranty, and free two-business-day exchange with Extra CareSM Home Service.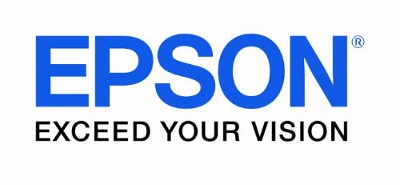 About Epson
Epson is a global technology leader dedicated to driving innovations and exceeding customer expectations in printing, visual communications, quality of life and manufacturing. Epson's lineup ranges from inkjet printers, printing systems and 3LCD projectors to industrial robots, smart glasses and sensing systems and is based on original compact, energy-saving, and high-precision technologies.
Led by the Japan-based Seiko Epson Corporation, the Epson Group comprises nearly 70,000 employees in 94 companies around the world, and is proud of its contributions to the communities in which it operates and its ongoing efforts to reduce environmental burdens.
Epson America, Inc. based in Long Beach, Calif. is Epson's regional headquarters for the U.S., Canada, and Latin America. To learn more about Epson, please visit: www.epson.com
You may also connect with Epson America on Facebook (http://www.facebook.com/Epson), Twitter (http://twitter.com/EpsonAmerica) and YouTube (http://www.youtube.com/EpsonAmerica).
Note: EPSON is a registered trademark and EPSON Exceed Your Vision is a registered logomark of Seiko Epson Corporation., PrivateLine is a registered trademark and Extra Care is a service mark of Epson America, Inc. All other product and brand names are trademarks and/or registered trademarks of their respective companies. Epson disclaims any and all rights in these marks.
1 Based upon Q3 2014 worldwide front projection market share estimates from PMA Research.
2 Color brightness (color light output) and white brightness (white light output) will vary depending on usage conditions. Light output measured in accordance with IDMS 15.4; white light output measured in accordance with ISO 21118.
3 Projector includes one Mobile High-definition Link (MHL) HDMI Port.
4 With supported devices.
5 Roku Streaming Stick allows you to watch content from popular Internet streaming services. Roku's streaming stick is only available in the U.S.
6 Color brightness (color light output) measured in accordance with IDMS 15.4. Color brightness will vary depending on usage conditions. Leading Epson 3LCD projectors in the home entertainment segment (720p and 1080p) compared to leading 1-chip DLP projectors, based on NPD data for June 2013 throughMay 2014.
7 Data source: ProjectorCentral.com, Feb. 2015. Average of 1420 shipping models for which manufacturers provided lumens and total power data, all resolutions and brightness levels. Energy efficiency was measured as wattage per lumen. It was measured for both 3LCD and 1-chip projectors in each of six brightness segments. 3LCD projectors averaged less required electricity per lumen in each of the six segments.
8 Battery life varies based on usage conditions.
9 Estimated street price.
Photo: http://photos.prnewswire.com/prnh/20150730/251368
Logo – http://photos.prnewswire.com/prnh/20121130/LA21891LOGO
To view the original version on PR Newswire, visit:http://www.prnewswire.com/news-releases/epson-debuts-expanded-line-of-2d-and-3d-full-hd-1080p-home-theater-projectors-300121767.html
SOURCE Epson
---