DVDO, Inc., an award-winning provider of high-quality, high-definition video processing, switching and connectivity solutions, is excited to unleash Universal Casting to both professional and commercial integrators by shipping its TILE product worldwide.
DVDO will also be demonstrating the TILE solution at Integrated Systems Europe (ISE) February 6 – 9, 2018 in RAI Amsterdam in the Custom Home Europe, Stand #1N85. The DVDO TILE simplifies the process of wirelessly connecting multiple users to an existing display system enabling a 1-of-a-kind collaboration experience. TILE allows casting of any desktop, application, video, image, or other content to the shared screen with the simple touch of a button resulting in the most productive solution available. The DVDO TILE is available for purchase now with a MSRP of $1,199.00 at select distributors, integrators and retailers.
Up to 5 different TILED windows can be displayed simultaneously, allowing multiple users to share content, compare videos and images, or to bring up websites alongside presentations, leading to efficient and dynamic discussions and anchoring a new found flexibility for team development. The TILE system offers 5 HDMI inputs including an HDMI 2.0a 4K pass through, 2 USB inputs and 2 HDMI mirrored outputs.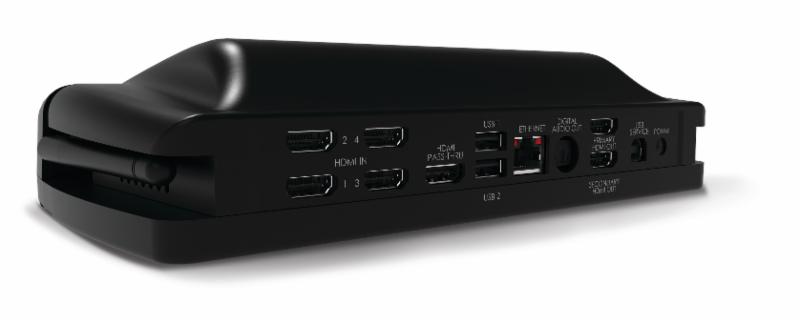 Aimed at collaborative environments such as executive conference centers or huddle rooms, TILE users manage their experience with DVDO's free and easy-to-use TILE App, which is available for iOS and Android mobile devices, as well as for Mac and Windows PC systems. Users simply download the app and begin to cast content through TILE to the connected display.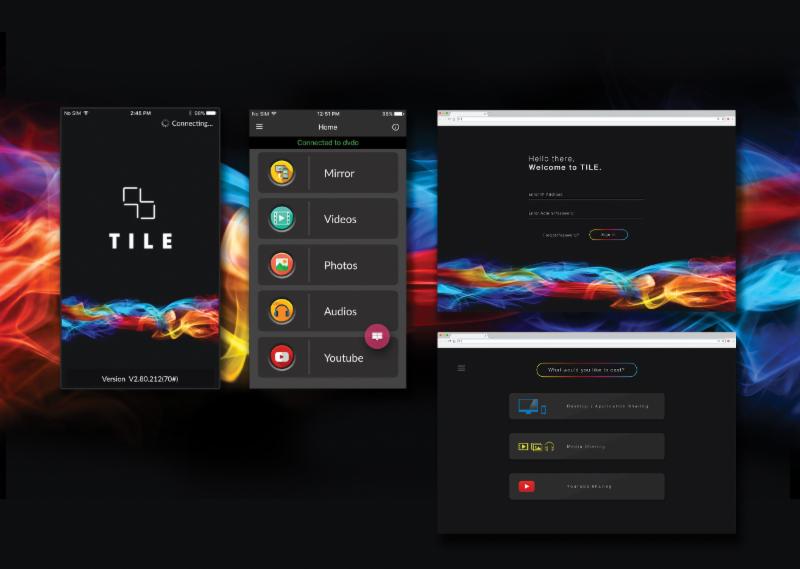 A Moderator mode can help approve and queue the casted content before it is shown on screen, offering an amazing feature for educational environments such as universities.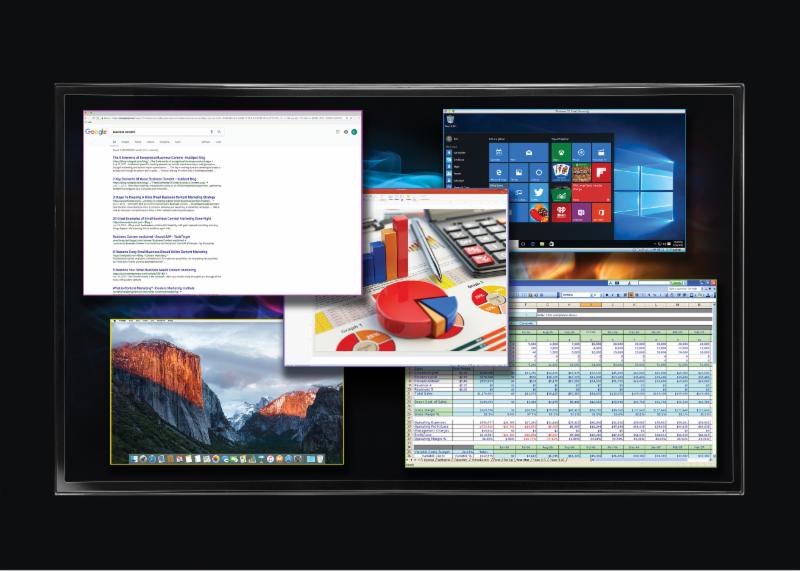 TILE's robust features and capabilities follow DVDO's history of providing high-performance, cost-competitive solutions.
For more details, and a demonstration of the powerfully simple presentation abilities that TILE has to offer, contact us:
[email protected]
or call 888-651-1765 or come visit DVDO at ISE on February 6 – 9, 2018 in the Custom Home Europe, Stand #1N85.
About DVDO, Inc.
Privately held DVDO, Inc. delivers award-winning video connectivity solutions for professional installers and end users. DVDO's video switchers, wireless adapters and video processors feature advanced technologies to provide professional-quality video from multiple sources across a wide range of displays. For more information, visit
www.dvdo.com
.
DVDO and the DVDO logo are registered trademarks or trademarks of DVDO in the United States and/or other countries. All other trademarks and registered trademarks are the property of their respective owners in the United States and/or other countries.