DSCC has published a blog with its data on the sales by panel makers in Q2 2017 which rose 1% compared to Q2 and by 25% year on year to $26.8 billion. There was weakness in small/medium panel sales and pricing, but there were changes in product mix that offset that.
Samsung was the largest supplier by revenue with 25.4% share (up from 23.8%) because of strong OLED demand, while LG Display fell back from 23.0% to 21.8%. BOE, Sharp, CSOT and Tianma also increased in share, while JDI, Hannstar, CPT and AUO dropped back. Sharp saw 18% quarterly growth and only JDI and CPT (who closed fabs) did not achieve year on year growth in double digits.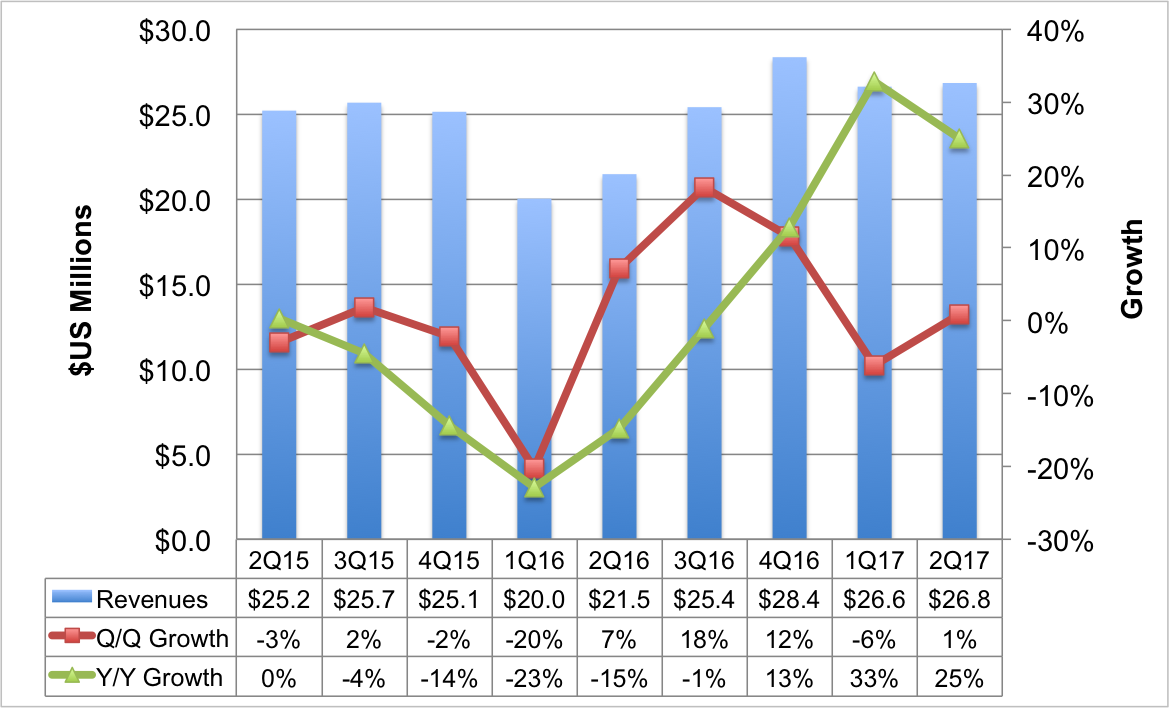 Year on year growth was good. Image:DSCC
Margins remain positive and Hannstar was top in gross margins at 29% (although this was down from Q1) although Samsung doesn't release gross margins. Samsung was top in operating margins at 22% in both its LCD and OLED businesses. OLED is expected to be more profitable for Samsung going forward. Innolux at 19% and HannStar at 18%. JDI and CPT had negative operating margins in Q2'17.
Margins have been positive but are expected to come under pressure. Image:DSCC
Inventories rose in Q2 as did Capex to a record high at $9.3 billion, with Samsung accounting for 43% of the investment at $3.98 billion. Free cash flow almost got into positive territory and AUO and Innolux both enjoyed positive free cash flow of more than half a billion dollars.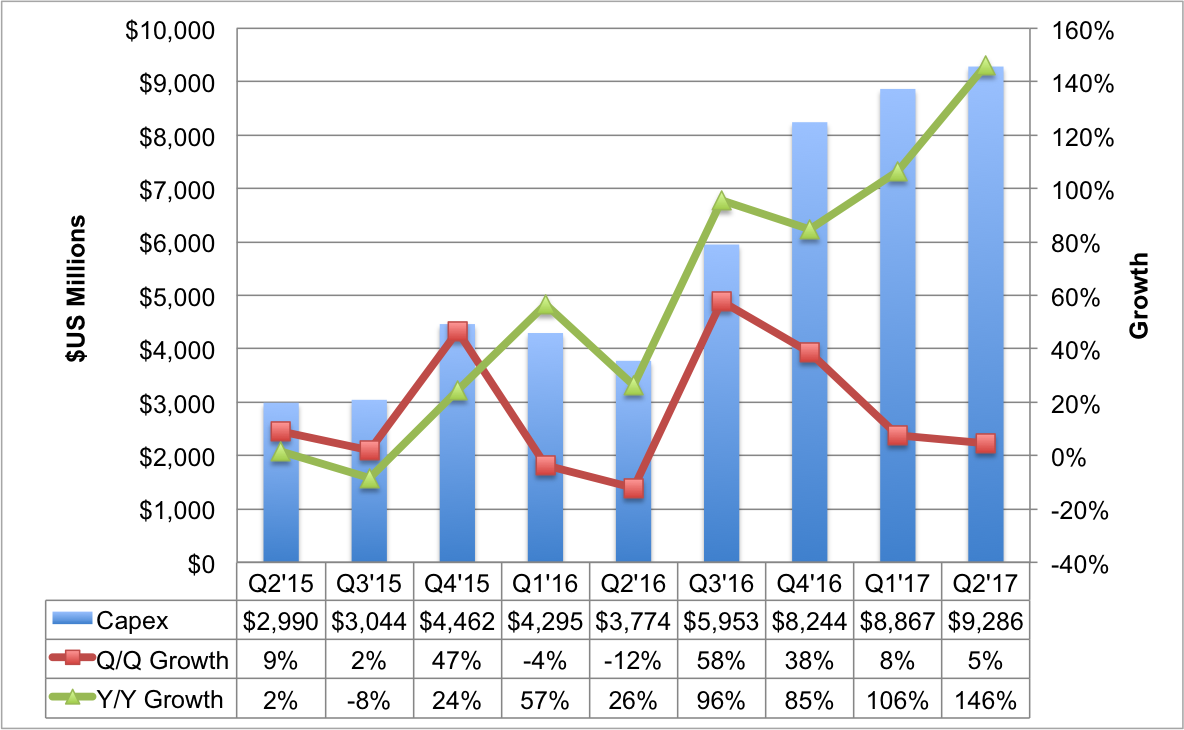 Capex has reached record levels. Image:DSCC
Canon is the biggest winner in gaining revenues (up 298% YoY at $607) although AP Systems saw the most growith at 331%. There is a full table of results on the DSCC website.