I am the CEO of the OLED Association a trade group that promotes the use of OLED technology and as a result, I am biased about OLEDs. Smartphones are the driving force that has invigorated OLED displays and is just the latest application to boost the flat panel industry.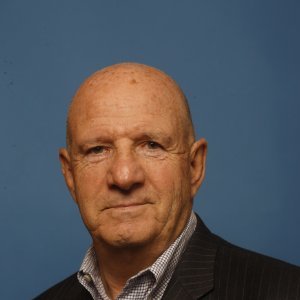 In the 90s the display market was driven by IT, in the first decade of the 2000s it was the TV and in the second decade it has become the smartphone. Smartphones have had a wide impact on the growth of display technology and are the dynamic force for a wide range of new trends and inventions, including:
LTPS capacity
AMOLED Mass Production
Merger of cell phone and tablet features
Multi-touch capability becomes ubiquitous
Emergence of the 1st high volume use of flexible displays
Multiple OS – Android and iOS
Smartphone production has also changed the rankings of IC by applications as Comm., which includes smartphones, has pushed IT into the second position, as shown in the following table.
Table 1
IC Production by Application (M of Ics)
2010
2011
2012
2013
2014
2015e
Comm.
73,877
85,206
88,239
99,435
114,293
128,743
Computer
112,955
109,231
97,291
98,012
93,801
85,283
Consumer
42,160
35,159
33,555
33,321
33,089
32,529
Auto
15,590
18,110
18,645
19,344
21,073
23,415
Industrial
17,461
15,793
14,776
14,905
15,185
15,626
Gov./Mil
1,758
2,133
2,307
2,297
2,310
2,346
Total
263,801
265,632
254,813
267,314
279,751
287,942
Source: IC Insights
Annual smartphone growth rates from 2010 to 2015 have averaged ~25% and Apple and Samsung have been the leaders, with Apple establishing a lock on profits. The smartphone supplier base has shifted from the North America and Europe to China and Korea as shown in the next figure.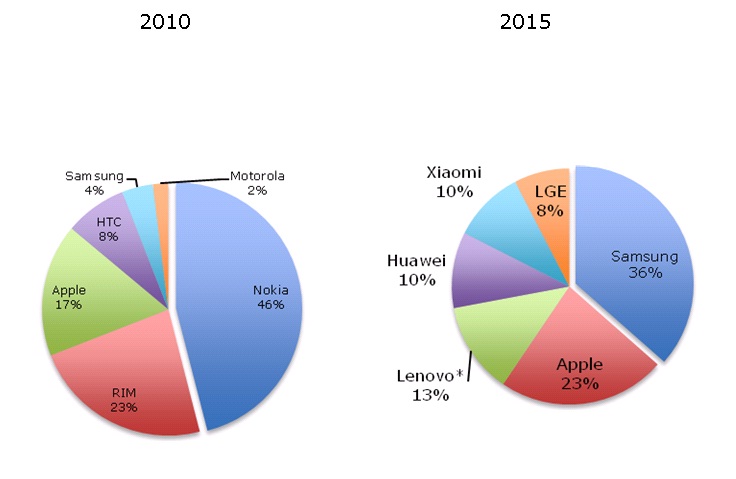 Figure 1 – Smartphone Market Share by Supplier * Includes Motorola – Source: Canaccord Genuity, OLED-ASamsung, the supplier of OLED displays for smartphones has the largest market share but is on the decline and shares the lead with Apple, depending on the quarter. Apple the originator of the touch-based smartphone reported the following number of shipments for its products during the quarter:
61.17 million iPhones compared to 43.71 million in the year-ago-quarter, representing 69% of its total revenue with an ASP of $659
12.6 million iPads compared to 16.35 million in the year-ago-quarter
4.56 million Macs compared to 4.13 million n the year-ago-quarter
Internet services, led by sales of Apps on on the iOS and Mac App Store, Apple Pay and others generated revenue of $4.996 billion, compared to $4.573 billion in the year-ago-quarter
The net quarterly profit was $13.6 billion and 85% of these profits came from the iPhone.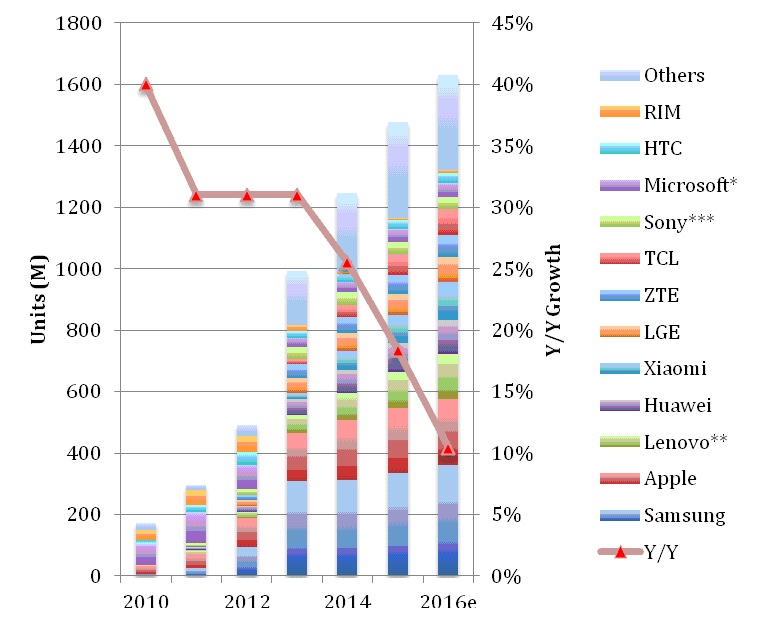 Figure 2 – Smartphone Shipments and Growth by Supplier *Includes Nokia ** Includes IBM – Source: Canaccord Genuity, OLED-AThe smartphone market has reached a tipping point:
Installed base of smartphones is close to 50% of all cell phones
Even as shipment volume exceeds 1.2B units and 95% of all cell phones; growth is slowing. The CAGR is dropping significantly and could turn negative after all the feature phones have been replaced

2008 to 2015e – 30% CAGR
2005e to 2019e – 3% CAGR

Growth – has become a function of the developing world's evolution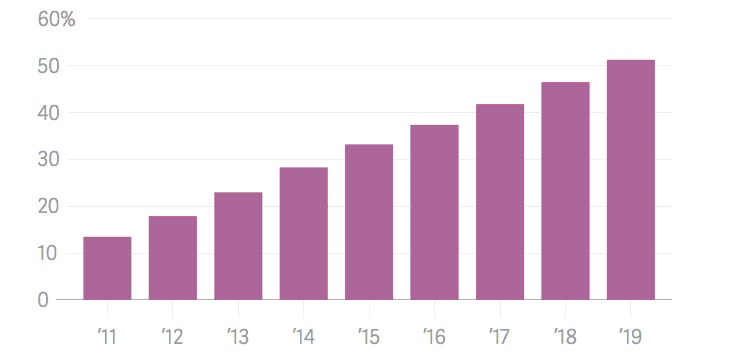 Figure 3 – Projected Global Smartphone Penetration Source: PWCThe industry is starting to show signs of maturity, where a lack of differentiation is leading to a race to commoditization. In order to forecast what will happen to the smartphone industry now that the product is maturing, we can examine the PC Industry. PCs and notebooks are one example of an industry that has shifted from high levels of innovation and growth to a commodity like structure and could be used as a predictor of smartphone behavior. PCs in the 90s can be characterized by:
Driver of display innovation

Low Power
Flat Panel Monitors >15"
Fabs – Gen 5 to 7
Thin displays <1mm
LTPS and Integrated drivers

Highest demand for ICs and IC innovation
Storage Technology
Graphics Processor
CAGRs in double digits
Two OSs
The IT industry has slumped from double digit growth in the 90s to single digit growth in the 2000s, with the majority of the growth coming from tablets as shown in the next Figure. In the recent quarters, growth has turned negative.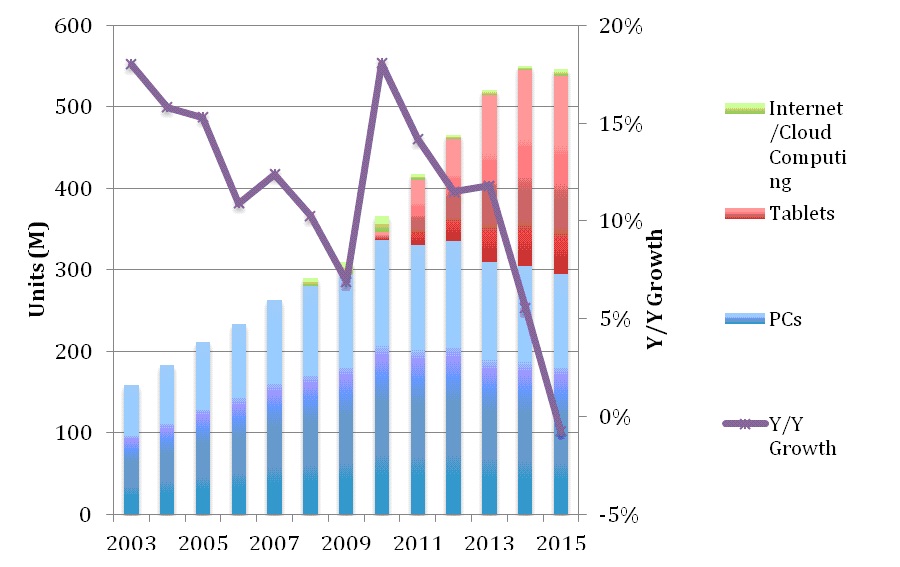 Figure 4 – IT Shipments (M) and Growth (2003-2015) Source: IC InsightsThere has been a shift in the supplier source with the leading suppliers in the 90s coming from North America, Europe and Japan to now, where the leading suppliers are from China and North America as shown in the next figure.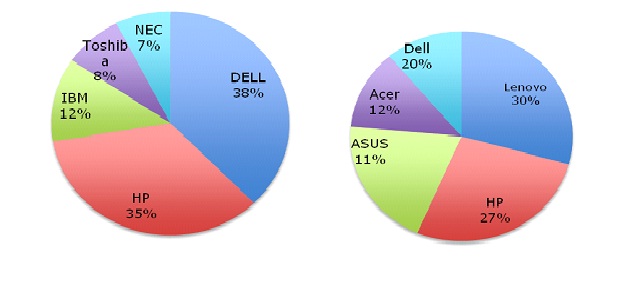 Figure 5 – 2003 AND 2014 PC Share by Supplier Source: Gartner OLED-APC companies in the west can no longer produce predictable profit growth so that they have been sold, or spun out to eliminate the quarterly financial burdens of public companies:
Merged or Sold – IBM, Compaq
Exited – Siemens, Tandon, Wyse
Gone Private – Dell
Spin out from Parent – HP, Sony
Smartphone and PCs have much in common and are depicted in the next table. Differences are also shown.
Comparison of PC and Smartphone Industries
Similarities
PCs
Smartphones
OS
2 OS – 1 proprietary, 1 Open
Speeds & Feeds
No Longer a Differentiator
Selling to Lenovo
IBM
Motorola
Chinese/Taiwan Entries
Acer/Asus
Huawei/Xiaomi/ZTE
Japan Loses Share/Exits
Sony/Panasonic/Toshiba/Sharp
Leaders: Restructure/Sell
HP/Dell
Nokia/Blackberry
S/W Differentiation
Apple
Apple
IC Industry
#2
#1
Growth
Desktop to Notebook
Flip Phone to Smartphone
Saturation
Near Saturation
Differences
Apple
Top 6 or 7 – High Price
Top 1 or 2 – Comparable Price
Telecom Carrier Relationship
NA
Close
Replacement Cycle
3-5 Years
2 Years
Table 2 Comparison of PC and Smart Phone Industries
As is evident, the smartphone is facing many of the same issues today that the PC industry faced in the early 2000s:
Lack of innovation is leading to commoditization and low profits (except for Apple)
Western manufacturers have lost interest in the industry
Growth limited to economic conditions and the lower end of the market, where smartphones are already priced from $60 to $200
Apple must innovate to sustain its 3X to 10X price premium, but can it last?
Samsung/LG/HTC/Sony struggling to maintain market share
The production and brand base has shifted to China
The two OS approaches create competition for Android adopters and leaves only Apple free to produce a common architecture for the phone, the tablet and the PC.
Although the trends for PCs and smartphones are common, there are some technological shifts that could change the industry's direction. First, 5G cellular technology is on the horizon and will push speed up to 100X their present level, which would allow a motion picture to be downloaded in 14 seconds and broadband in Korea is scheduled to increase by 1000X, which could allow downloading a movie in 1 second, eliminating the need for storage on most devices; second, Apple is reportedly planning to adopt OLEDs for the iPhone having tested the use of flexible OLEDs in its watch and proving that OLEDs have higher performance, including using less power then LCDs, can be manufactured in volume and perform on a plastic substrate at the same level as glass substrates; third, the flexible OLED will enable new form factors, including foldable displays that produce the first real form factor change in the smartphone since 2007; fourth, new battery technology recently announced by Samsung and an MIT spin out could lead to batteries with double the capacity at half the cost; fifth, maturing of the software business model that allows users to run individual applications only when they are needed.
By eliminating the need for a hard drive, increasing the communications speed, creating a new software business model, and focusing on folded OLEDs, the next real convergence device, will enable one product to serve as a foldable smartphone; unfolded tablet, and a powerful cloud computing computer. It is likely that Samsung will develop the first such device since it has come the furthest in flexible OLEDs, but Apple seems to be close behind. The next figure shows examples of Samsung and Apple patent disclosures for foldable OLEDs. Maturing such a device will take some time, but it is on the drawing board. Too bad Microsoft opted out of the smartphone space just when it had made the most progress in tying the tablet and the PC together.

Figure 6 – Foldable Display Examples from Apple and Samsung Source: Apple and Samsung
Look in this space to learn the real story about OLED TVs. – Barry Young