Cynora CMO Andreas Haldi began his presentation at the SID/DSCC Business Conference by saying, "We are very happy that OLEDs are not still perfect."
As evidence of the "booming" market in OLEDs, he cited the following:
Samsung Display plans to supply 72 million flexible OLED panels to Apple this year
Google has offered at least $880 million to LG Dsplay for OLED investment; and
LG Display is directing 70% of its CAPEX to OLED production.
He also cited projections from UBI Research that revenues from OLED panels will approximately triple from 2017 to 2021 and that revenues from OLED materials will more than triple.
He noted that while high-efficiency red and green OLED emitters are commercially available, "an efficient blue emitter is still missing." Therefore, Cynora's top priority is to "bring a first efficient commercial blue material to the market."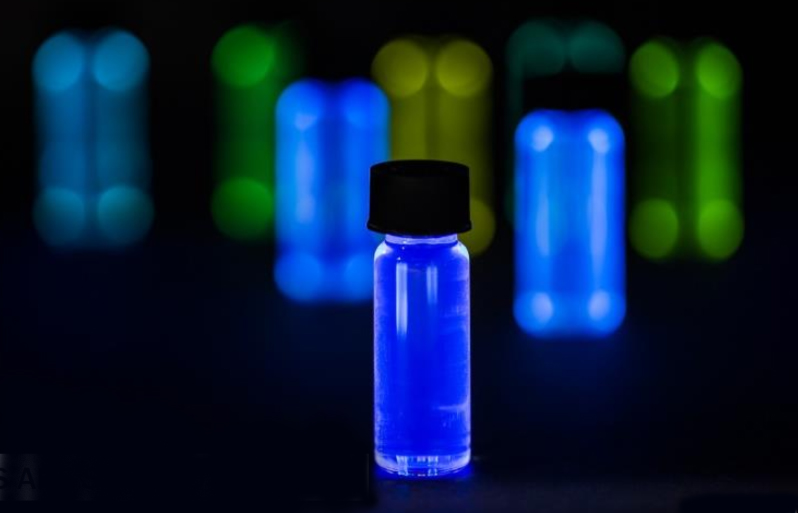 Haldi announced what Cynora called "record results for high-efficiency blue OLED emitters," including a 15% external quantum efficiency at 1000 cd/m² with an emission peak at less than 470nm and a lifetime of greater than 90 hours at 700 cd/m² to 97% of initial luminance (LT97) on a device level. Haldi also said the color purity is 62nm, which presumably refers to the full width at half maximum (FWHM) of the emission curve. He said that these numbers are "close to customer specifications," and that the company will now focus on moving the emission peak towards 460nm. (The blue LED commonly used in quantum-dot LCD sets emits at approximately 450nm.) The company expects to commercialize this high-efficiency blue TADF emitter by the end of 2017, green in 2018, and red in 2019.
Analyst Comment
Blue is the story here. If Cynora can produce a sufficiently deep blue that meets all other customer specs, it can significantly reduce the power consumption of OLED cell phones other battery-operated OLED products, and TV sets. If lifetime is better than the current blue fluorescent emitter used by TV manufacturers, it might also be able to extend the lifetime of OLED-TVs before color shifts become significant.
If Cynora does what it says it can do and competitor Kyulux does what it says it can do, Cynora is in a much more favorable position because it will be supplying the highly efficient blue that the industry wants and needs, while Kyulux will have a yellow emitter. There's nothing wrong with a new yellow emitter, but that need is already filled by UDC's yellow PHOLED. — Ken Werner