MMD has shared details of the desktop monitors that will be shown under the Philips brand at IFA next month. Highlights include new designs, high resolutions and an extension of the Ambiglow system.
A 34″ curved display will be Philips' first non-flat monitor. The unit will feature narrow borders and edge-to-edge glass, as well as an IPS panel and 3440 x 1440 resolution.
Focusing on resolution, there will be a 27″ 5k (5120 x 2880) monitor on show. This screen will also feature 10-bit colour, 99% Adobe RGB coverage, flicker-free technology and the ability to partition the screen. Another 27″ model will raise the colour stakes, with an IPS panel and quantum dot display. QDs are provided by QD Vision.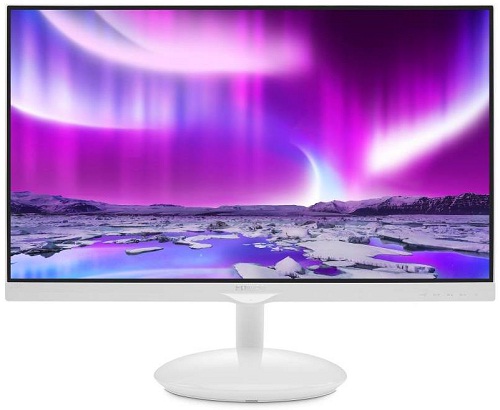 IFA 2015 will mark the European debut of Philips' Ambiglow Plus Base. Ambiglow has traditionally been applied to TVs, creating a halo of coloured light around the screen. The technology will be applied to a monitor at IFA.
Additionally, there will be a new 24″ display with MMD's SoftBlue low-blue-light technology, which was first seen at IFA last year.