Collins Elbit Vision Systems (CEVS), the joint enterprise between Collins Aerospace, a division of RTX, and Elbit Systems of America, has clinched a significant contract from the Naval Air Warfare Center Aircraft Division. This $16 million contract focuses on the development, engineering, logistics, and test support of the Improved Joint Helmet Mounted Cueing System, tailored for the Block III F/A-18E/F and E/A-18G aircraft. CEVS will provide the Navy with six HMDs, six spare visors, three cockpit units, two aircraft kits and HMD support equipment.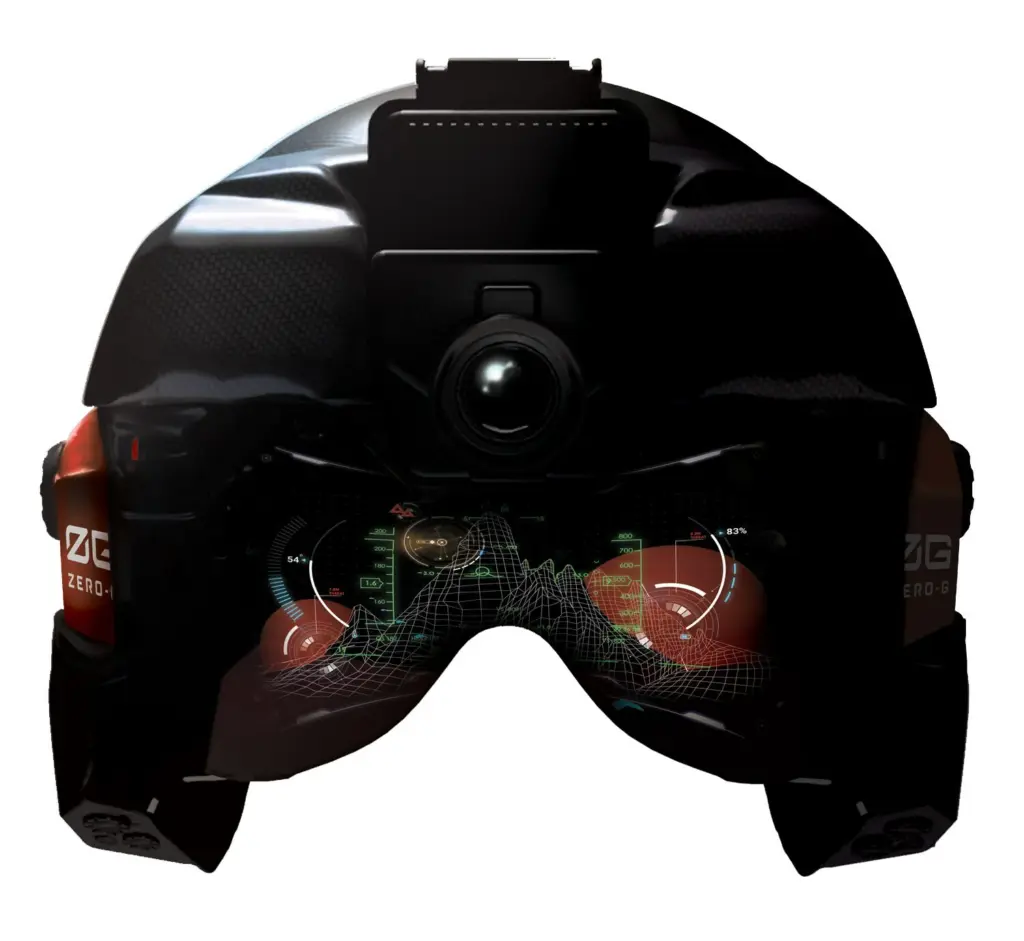 The company announced the introduction of their state-of-the-art product, the Zero-G HMDS+, in conjunction with the awarded contract. This helmet system offers pilots an augmented view of the combat zone, aiming to bolster quicker decision-making processes and enhance the overall efficiency and safety during operations. It should be a typical binocular waveguide design although there is scant information on what the specs are, as you would expect, I guess, with a military display. According
The Zero-G HMDS+ is designed for pilots of 4th, 5th, and 6th generation fighters and other allied fixed-wing aircraft. It is touted as being lightweight, balanced, and comfortable, designed to decrease pilot fatigue during extended and intense missions. The Zero-G should provide situational awareness, enhanced information management, optical clarity and color displays, while facilitating better decision-making, addressing threats within and beyond the visual range of pilots.