The Chinese consumer virtual reality market hit a major slump in Q3 of 2023, with sales of VR headsets down nearly 30% YoY according to new data from market research firm Cinno. The overall VR market brought in just 100,000 unit sales last quarter, representing a 35.5% drop from Q2 and the lowest quarterly sales all year.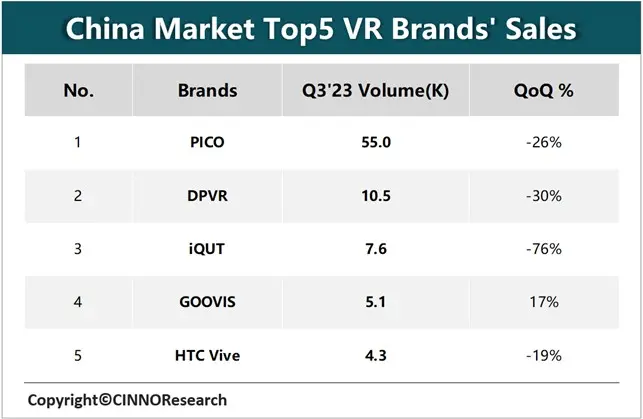 Experts say consumers are losing interest in current VR offerings and holding out for more advanced devices and immersive experiences coming down the pipeline.
"Right now consumer-level VR is still relatively niche, and there simply aren't enough compelling content options to showcase the 3D immersive advantages," said Ryan Bell, Senior Analyst at Cinno Research. "However, we are seeing strong demand building for higher quality VR hardware and experiences."
Cinno's data showed average selling prices for VR headsets continued to climb in Q3, hitting 3,591 yuan ($492) as consumers demonstrated willingness to pay more for better quality. The 2,000 to 4,000 yuan (roughly $250-500) price range took 60% of the market, while headsets above 5,000 yuan ($685) also gained share over previous quarters.
On the vendor side, China-based companies like Pico and Goovis dominated the domestic market, combining for over 70% of Q3 sales. Industry pioneer Oculus saw declining share as competitors offered cheaper alternatives. Pico strengthened its lead with 55% share on sales of its Focus 3 standalone headset. Goovis was the only brand in the top 5 to see positive growth thanks to its new lightweight G3 Max headset optimized for movie viewing.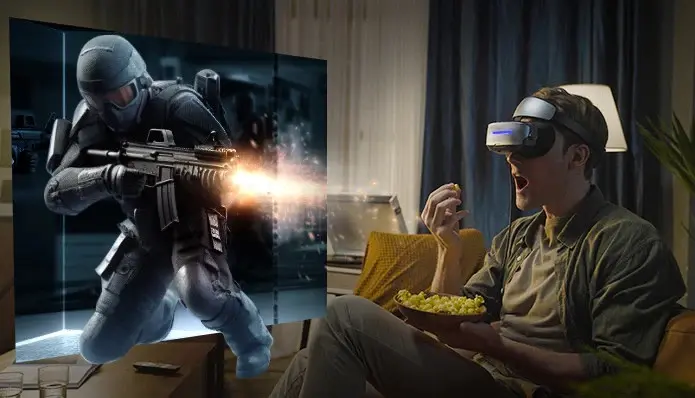 Investments are also pouring into the space, with over $250 million raised by VR startups in Q3 according to Cinno. Most are focused on developing the content and software needed to drive adoption of next-gen hardware.
For now, the VR industry finds itself in a transitional period awaiting a breakthrough device or app that can push it into the mainstream. But Cinno believes the market fundamentals still appear strong, especially on the enterprise side. Analysts claim that it's likely just a matter of time before VR makes its way into our everyday lives.