OLED display hit its shining moment in last few weeks with the introduction of Samsung Galaxy S8 and S8+ smart phones. Samsung's latest smartphone models have received rave reviews in the industry especially for their AMOLED displays.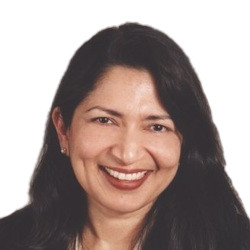 Samsung describes the S8 as having bezel free infinity display, offering a smooth uninterrupted surface that flows seamlessly over the edges. The biggest advantage of bezel free feature is its ability to enable expanded screen size without needing a larger phone.
Flexible AMOLED displays enable new design and higher performance for Galaxy 8
Galaxy 8 and Galaxy 8+ phones feature 5.8-inch (570PPI) and 6.2-inch (529PPI) displays respectively with 2960×1440 pixel (QHD resolution), unique 18.5:9 aspect ratio and endorsed with the mobile HDR premium logo. Samsung's OLED display is supplied by its sister company Samsung Display, the dominant supplier for OLED mobile display in 2016. The thin and light design of the curved edge flexible AMOLED display panel and performance has enabled new design and higher performance for Galaxy 8 products.
Apple impact: high demand tight supply expected for OLED mobile display
The AMOLED mobile display market is expect to enter its most expansive growth phase in 2017 and beyond, due to the expected adoption of this display for the first time in some of Apple's upcoming iPhone8 models and its impact in the smartphone market. Some of China's smartphone brands have also started using AMOLED display panels from Samsung Display. But with the current surge in demand, panel supply is expected to be tight for the next few years. Other suppliers are starting to ramp up their productions and new suppliers are entering the AMOLED panel market. However, an increase in production will take time due to the complexity in the OLED manufacturing process and the additional learning curve for new suppliers.
New Products will be coming at higher price ranges
Apple is expected to obtain AMOLED panels from Samsung Display, as it is the only company in the industry in 2017 with production volume and technology expertise that Apple requires. The industry widely expects new iPhone8 models with AMOLED display to be introduced by the end of 2017 with a price point of about $1000.
The rave reviews of Samsung's Galaxy 8 displays is bringing even greater enthusiasm for the expected iPhone8 display, which will come with Apple's own special touch of design and features. With AMOLED displays, both Samsung and Apple can provide differentiated products that may spur replacement demand in the smartphone market. The Galaxy S8 and S8+ are priced around $750 and $850 respectively.
Smartphone market growth slowed down in 2016
The global smartphone market has slowed down considerably in 2016. Its unit shipments growth has reduced from double digits in 2015 to low single digits in 2016 according to many industry research companies' estimates such as IDC and Gartner. The mature markets (North America and Europe) and China have seen demand slow down. As a result, smartphone market shipment growth is coming from emerging markets such as India and rest of the world. According to IDC's 2016 global smartphone shipment market share estimates, Samsung is still the leader followed by Apple, but both have lost market share in 2016.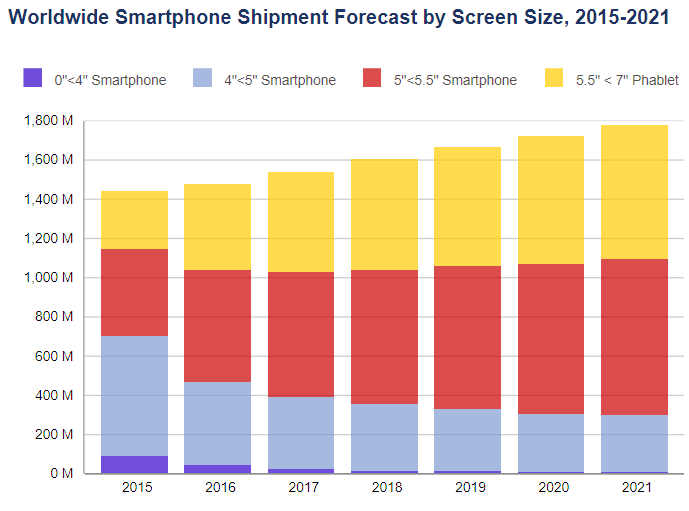 IDC expects growth in the smartphone market
In the same year, brands from China – Huawei, OPPO and Vivo (3rd, 4th and 5th) have gained market shares with strong growth. Their success has come from being able to provide low-priced products especially for India and other emerging markets. Though these three companies have used OLED panels from Samsung Display, most of their products were based on LCD in 2016 enabling them to offer affordable products, especially suitable for the emerging markets.
OLED can help high end products but not the low end in 2017
Smartphone brand manufacturers want to adopt OLED to differentiate their products and in the hope of driving strong demand. New differentiated products can help replacement demand at the high end. But due to higher costs, most of the new products will be at high end, far from the affordable products needed for the emerging markets. Also supply is expected to be tight for the next few years. Shining moments of OLED in 2017 will bring excitement and high demand, but tight supply and higher cost will prevent it from offering low end products for the emerging market to drive strong unit shipments growth for the smartphone market this year. – Sweta Dash