The Society for Information Display's Detroit Chapter sponsored its 23rd Annual Symposium on Vehicle Displays in Livonia, Michigan, on September 27 and 28. This year's edition was called 'Vehicle Displays and Interfaces 2016'.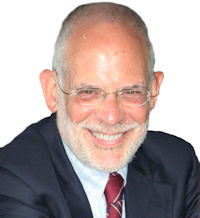 Attendance jumped to 400 people, up from 300 last year, and the organizers found a new venue, the Burton Manor Conference Center, to accommodate the attendees, in addition to the 60 exhibitors that included many Tier 1 suppliers. The Conference Sponsors were Denso, Continental, Yazaki, Radiant Vision Systems, Sharp, Visteon, and Tianma NLT USA.
In her keynote address, Jennifer Wahnschaff, VP of Continental Automotive's Instrumentation and Driver HMI for the Americas, explored what future consumers want in their vehicles. (Photo: Ken Werner)In her keynote address, Jennifer Wahnschaff asked what future consumers want in their vehicles, and then described how she and her group are finding answers.
Wahnschaff is VP of Continental Automotive's Instrumentation and Driver HMI for the Americas, Interior Division, in Auburn Hills, Michigan. She was recently named one of eight leading Metro Detroit women executives by the readers of the Detroit business journal 'DBusiness'.
In her talk, "The Road Ahead; What Do Future Consumers Want?", Wahnschaff cited her team's research to give this four-part answer:
Diversification
Autonomous operation
Electrification
Connectivity
The team is doing extensive consumer persona research, asking what kind of experiences people want to have in their vehicles. And, she noted, "Not everyone is always in the same persona." If you're in your commuting-to-work persona, your expectations may be very different than if your gong on a family vacation or if you're a plumber driving between repair calls.
If a car is autonomous, how do manufacturers appeal to buyers? As Wahnschaff put it, "If I don't have to drive my car, what can my car do for me?" To satisfy customers, "We need a holistic HMI approach." And what is that? Wahnschaff defined a holistic human-machine interface (HMI) as "a system-overarching approach, consisting of interconnected hardware and software components, which dynamically considers the user's preferences, needs, condition and environment." And a holistic HMI will lead "to a safer and more intuitive driving experience with an enhanced joy of use."
Wahnschaff said that auto makers want more and larger displays for autonomous vehicles because entertainment and communication will be even more important than they are today. More displays will appear in interior products such as head-up displays, rear- and side-mirror displays, instrument clusters, and center displays.
"More and more interest is being shown in head-up displays" by auto makers, Wahnschaff continued, and augmented reality will show "drivers" what the car actually sees and knows, thus enhancing driver confidence, as well as indicating to the driver why the car wants to hand control back to him or her.
She noted that Uber establishes a great deal of trust with its users by presenting the user with driver identity, time to pick-up, and cost, all before the trip is requested. She even ran a clip from a late-night talk-show in which a celebrity told how she ordered a Uber car to take her to a hospital to deliver her baby because she had more confidence in Uber picking her up promptly than she had in an ambulance. (Ubulance, anyone? – Man. Ed.)
There is a great deal to be said about automotive connectivity, but a couple of figures from Wahnschaff are telling: There are 210 million connected cars on the road today, and this number of will double by 2021.
Wahnschaff concluded by saying that a multi-modal (touch, voice, gesture, etc.) HMI approach is key to a safer, effective, and pleasurable driving experience. It will include a reconfigurable panel for extended personalization, increased safety with situation-specifiic warning using functional lighting, seamless connectivity with the cloud and personal devices, and augmented reality content for HUDs.

There is much, much more to say about "Vehicle Displays and Interfaces 2016," and we will in next week's Mobile Display Monitor. (KW)
Ken Werner is Principal of Nutmeg Consultants, specializing in the display industry, manufacturing, technology, and applications, including mobile devices and television. He consults for attorneys, investment analysts, and companies re-positioning themselves within the display industry or using displays in their products. You can reach him at [email protected].