AT&T, as expected, launched the DirectTV Now streaming TV platform in the US, with packages at $35, $50, $60 (this level is temporarily at $35, but those that sign at that level will stay there) or $70. The number of channels runs from 60 to 120+ There are some regional sports programmes and HBO costs $5 per month. CBS and ShowTime are not available and NFL Sunday Ticket or the Red Zone channel are also off limits. Only those in cities where the big channels (ABC, FOX, NBC) run the local channel will subscribers get these channels live.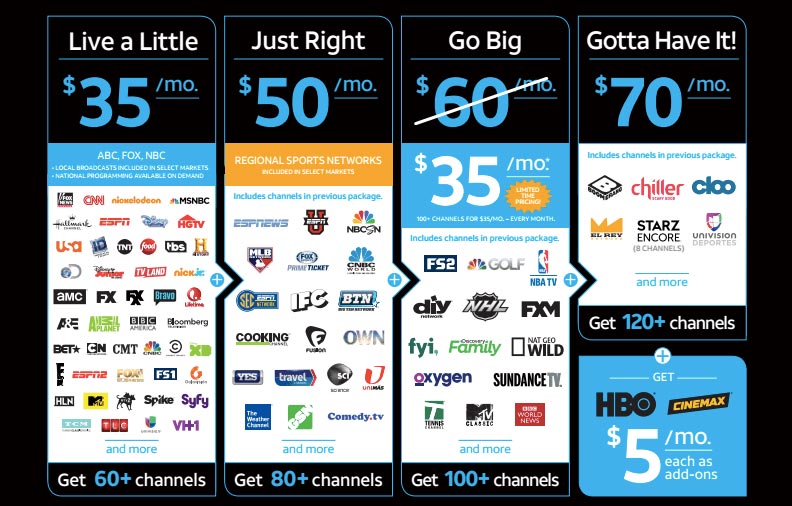 In terms of devices, AT&T will support Apple TV, iPhone, iPad, Android, Amazon Fire TV, Chromecast, and PC/Mac. Roku, Chromecast for iOS, and Samsung Smart TV will be available early in 2017. For those without a streaming device, an Apple TV is supplied to those that sign for three months. Just two devices can be supported by a single subscription.
There is no PVR functionality, although cloud-based PVR is promised for the future.
Analyst Comment
AT&T was heavily criticised for the decision to allow customers of DirecTV Now to stream content from the service, without any impact on their monthly downloads if they have a broadband account, a significant step away from net neutrality. Statista published this useful chart of subscribers to cable in the US.