Aston Martin, the iconic British luxury sports car manufacturer, just made Display Week 2023 look like really drab with its glitzy launch of the DB12 (Aston Martin had Queen Latifah, SID couldn't even get Prince Harry). The exterior is all the power and glitz of a car James Bond would drive into a gaggle of baddies, as you would expect. Sadly, we just get to focus on the interior because, as you know, we're called Display Daily, no peeking at anything but displays, it's the law.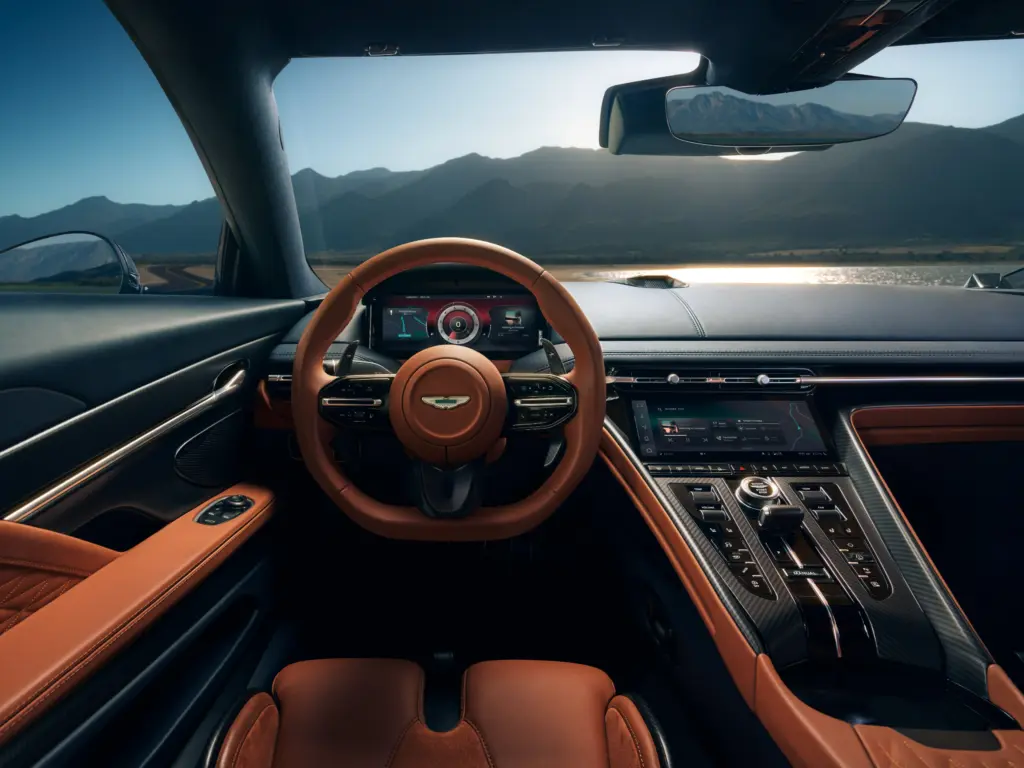 Source: Aston Martin
Inside the DB12, Aston Martin has crafted a driver-centric cockpit with "aromatic," hand-stitched Bridge of Weir hides (Scottish company that makes automotive leather). But, at the heart of the DB12 is Aston Martin's state-of-the-art infotainment system, the brand's first in-house development. The system boasts a fully integrated multi-screen setup that includes a 10.25″ TFT touch screen central display and a matching 10.25″ TFT driver information display, with capacitive touch control.. The car also features a 390-watt 11-speaker Aston Martin Audio System, and Apple CarPlay and Android Auto are supported. I guess they have to because there isn't anything aromatic about hooking up your smartphone inside an Aston Martin.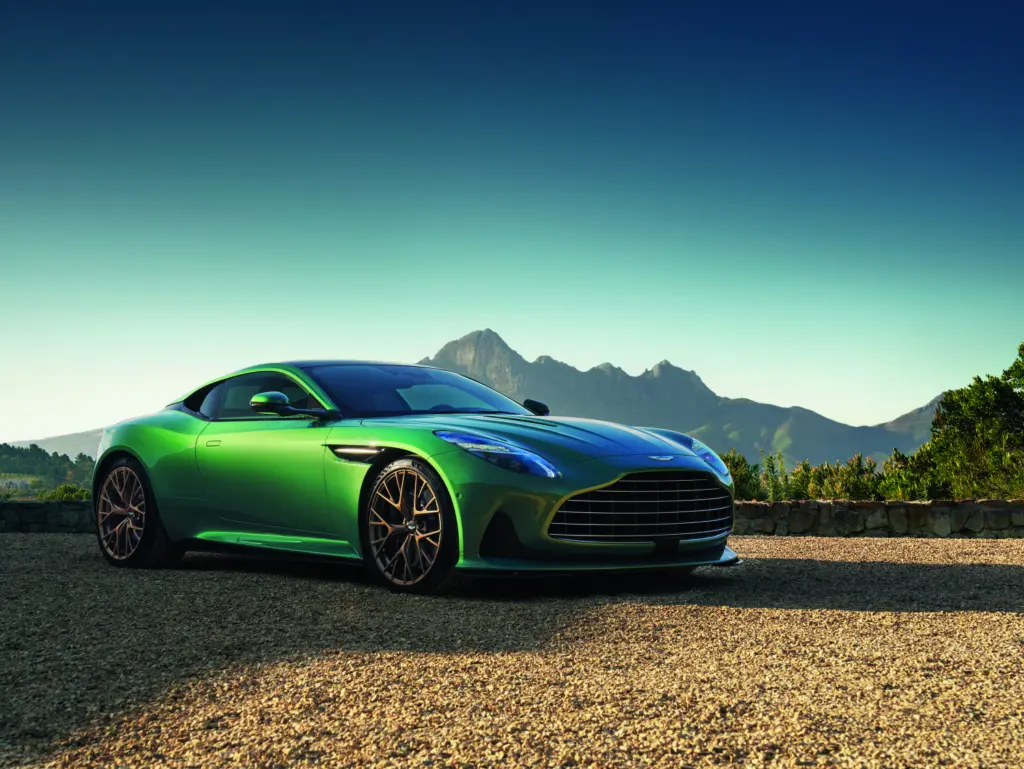 As for the car part of the car, it is powered by a 4.0 V8 twin-turbo engine, it delivers a best-in-class output of 680PS/800Nm. It has a top speed of 202 mph and an acceleration of 0-60 in 3.5 seconds. Its all-new suspension system includes intelligent adaptive dampers, an electronic rear differential (E-diff), and bespoke 21-inch Michelin Pilot Sport 5 S tires. Deliveries are scheduled to start in Q3'23.