Apple has announced an update to its 9.7″ iPad that adds support for the Apple Pencil and costing from $329. The core tablet was launched a year ago (Apple Refreshes iPad, Cuts Price) but it has been upgraded with the A10 processor, an upgrade from the A9 of last year and that means a change from a dual core to a quad core and there is a new PowerVR GPU. The display remains unchanged
Lenovo announced the Mirage VR180 camera, which will be available from early May. The unit is built around a Qualcomm Snapdragon 626 with 2GB of RAM and 16GB of storage expansion via MicroUSB). It has dual 13MP sensors with fisheye lenses for UltraHD, or lower, capture at 30fps and with a battery life of around 2 hours. It is 5″ x 3″ x 1.5″ (12.7 x 7.6 x 3.8cm) It can be operated by a smartphone screen and has no integrated display. The camera was developed with Google and files follow the VR180 video format and videos can also be streamed to YouTube Live. Pricing is $300.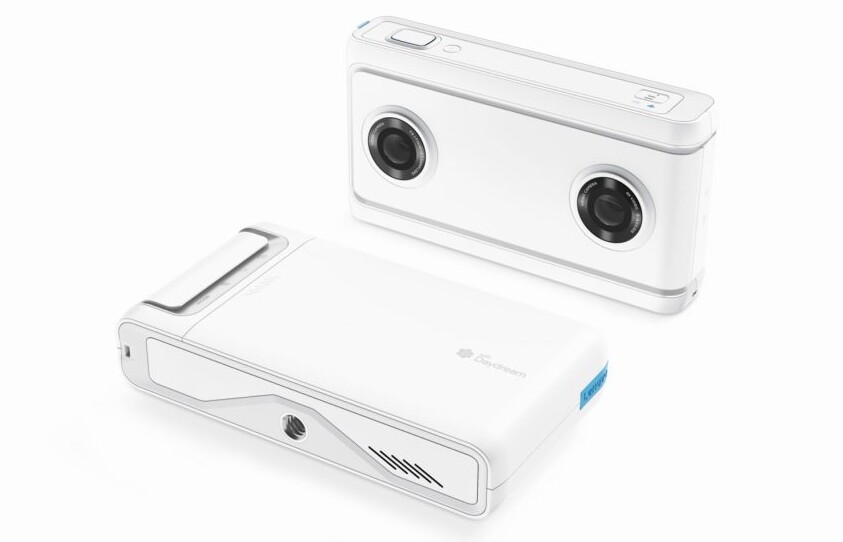 TPCast of Beijing has announced new 60GHz Wireless Business Edition transmitters for VR use in North America. The adaptor works with the HTC Vive (there is a separate version for the rift) and supports two to four users with support for more users planned for later in 2018. The system consists of a transmitter, a receiver, a power box and a router. Pricing is 'on request'.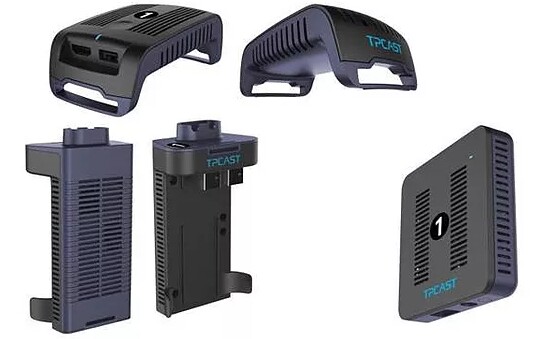 The TPCast Business system is for two or more Vive users.
Visionect has released a new Joan Universal room booking system that costs €199 and has a monthly subscription fee of €19.95. The system includes a 6″ E-Ink based display which can work for 12 weeks on a single charge. The subscription covers access to the room booking service.
The Joan Universal system includes a subscription to a cloud-based room scheduling system