Display specialist AOC presents an affordable all-rounder monitor in 31.5" (80.01 cm) size and QHD (2560 x 1440 pixels) resolution: the Q3279VWF, member of the 79 Series.
This stylish monitor has an ultra-slim design with an elegant stand in a silver finish which fits perfectly into a living room setting. Its FreeSync support and 5 ms response time will satisfy the needs of most casual gamers. With an MSRP of just £249, the Q3279VWF will become available in November this year and will bring huge size and high resolution to everybody!
1440p for everybody
QHD resolution is becoming increasingly popular, as it nicely closes the gap between Full HD and 4K resolution. Whilst the latter is difficult to drive for most games with current GPU's, Full HD resolution, which has been the standard for years nowadays feels pixelated especially on larger displays. With the Q3279VWF AOC has come up with a perfect solution in a huge 31.5" size at a 2560 x 1440 resolution, resulting in a high pixel density of 93.24 ppi. In comparison, a 24"display in Full HD resolution has similar pixel density at 91.79 ppi.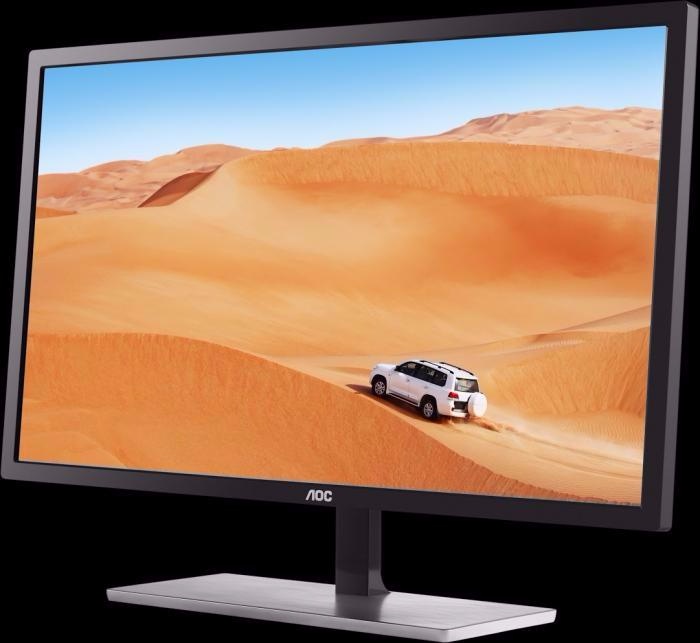 MVA for the win
The Q3279VWF boasts a 31.5" MVA panel in QHD resolution with a 5 ms response time and 60 Hz refresh rate. This panel has real 8-bit colour depth + FRC (Frame Rate Control), resulting in the perception of 1.07 billion colours, equal to 10-bit monitors. Up from conventional displays with 16.7 million colours by an order of 100, the Q3279VWF is therefore capable of displaying more depth, richer colours and achieving colour grading in a seamless fashion.
The large 31.5" display size of the Q3279VWF brings ample screen real estate. From home users who enjoy watching a 1080p video and multitasking with different applications, to prosumer/designers who need more screen space both in resolution and size for an image/video editing software would be satisfied with the Q3279VWF. The MVA panel of the Q3279VWF also has a staggering 3000:1 static contrast ratio for an excellent immersion and picture quality.
While similar affordable monitors come with TN panels that have inferior viewing angles, the Q3279VWF's MVA panel offers wide viewing angles of up to 178°/178° horizontally/vertically, which is near IPS panel levels. With best colour uniformity at any viewing angle, even bystanders can enjoy the rich colours and high details. Thanks to AOC's WCG (Wide Colour Gamut) technology, the Q3279VWF can cover 88 % of the NTSC colour gamut.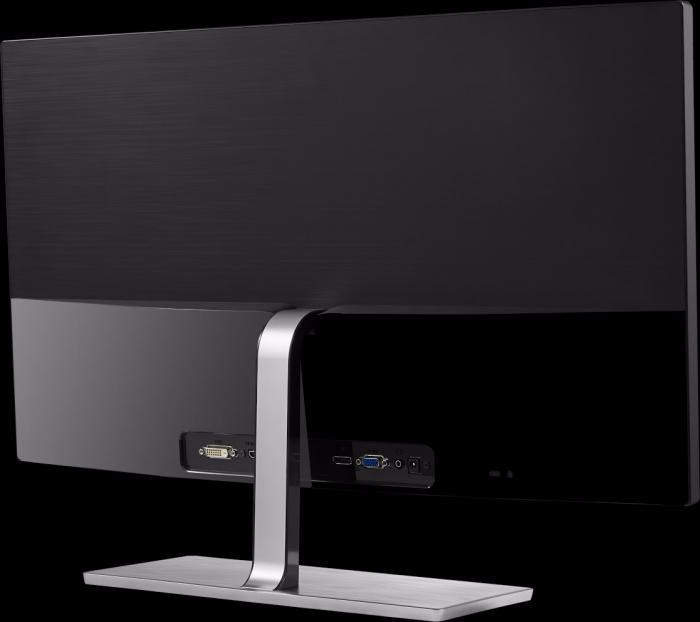 Ready for action
Gamers should also take note, because the Q3279VWF is a very capable gaming monitor and it's equipped with AMD's FreeSync support. By matching the frame rate of the graphics card to the frame rate of the monitor, this technology gets rid of stuttering, tearing and choppy gameplay. Therefore users won't need to enable V-Sync in their games to artificially match the GPU's frame rate output to the monitors refresh rate and in doing so dealing with increased input lag. Next to the affordable price tag, the Q3279VWF comes with a 5 ms response time and 60 Hz refresh rate, which makes this monitor suitable for most casual gamers. More competitive FPS/shooter gamers should look for AOC's AGON monitors for higher frame rates from 144Hz up to 240Hz instead!
Good for your eyes
Just like many AOC monitors, the Q3279VWF also comes with Flicker-Free technology. After prolonged time, conventional monitors, which use PWM (Pulse Width Modulation) to adjust brightness, can cause eye-strain and discomfort because of the resulting flicker. Flicker-Free technology uses a DC(Direct Current) backlight system to improve users' comfort.
Q3279VWF specifications
Model

Q3279VWF

Size

31.5"

Resolution

2560 x 1440 @ 60Hz

Panel

MVA

Colours

8 bits + FRC = 10bits

Brightness

250 cd/m2

Viewing angles

178º/178º

Response time

5 ms GtG

Inputs

1 x VGA

1 x DVI Dual Link

1 x HDMI 1.4

1 x DisplayPort 1.2

Headphones jack

Speakers

No

VESA Mount

No

Power

Internal

Others

FreeSync technology

European launch date

November 2017

MSRP

£249
About AOC
AOC is one of the global top brands in the display market. High quality, first-rate service, attractive designs as well as environmentally friendly, ergonomic and innovative products at competitive prices are the reasons why more and more consumers, corporate decision-makers and distribution partners trust in AOC. AOC offers displays which cater to every type of user, be it for professional, home, entertainment or gaming use. AOC is a subsidiary of TPV Technology Limited, the world's largest LCD manufacturer.