Alfalite, a Spanish LED screen manufacturer, will be introducing its LED panels at InfoComm 2023. The event marks the company's debut into the North American market with its panels designed for rental, fixed installation, and virtual production applications.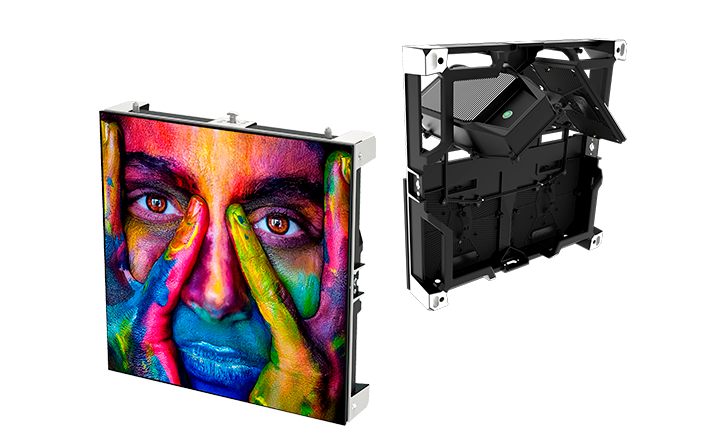 The Alfalite product line to be displayed includes Litepix LED panels for rental operations, Modularpix LED panels for fixed installations, and the Modularpix Pro VP XR designed for virtual production and extended reality (XR) applications. The Modularpix Pro VP XR will feature prominently in a live virtual production ecosystem at the FOR-A booth. This setup includes an Alfalite display of 4 x 2.5 meters, complemented by an FA-9600 multipurpose signal processor, an EZtrack camera tracking system, and ClassX 3D graphics generator, among other elements.
Alfalite's LED panels feature proprietary ORIM (optical resin injection module) technology. This system improves the termination of LED panels using optical resin injection, enhancing precision between modules and extending viewing angles to 175 degrees horizontally and vertically. Panels with ORIM technology also provide improved static electricity protection, thermal dissipation parameters, and resistance to impacts, liquids, chemicals, and fire, complying with UL94 standards.
| Alfalite Displays | Details |
| --- | --- |
| Panel Type | Litepix (Rental), Modularpix (Fixed Installation), Modularpix Pro VP XR (Virtual Production) |
| Viewing Angle | 175º horizontal and vertical |
| Antistatic Electricity Protection | ESD > 10kV |
| Thermal Dissipation | Enhanced Parameters |
| Resistance | Impact, liquid, chemical, and fire-resistant (UL94 Compliant) |
| Repair Time | Shortest in the market |
| Additional Features | Improved module precision and extended viewing angles due to ORIM technology |