This week in Orlando provided a full set of news for the Pro AV market on all levels. First, we had Display Summit 2015 and then InfoComm opened its doors to all things Pro AV. While InfoComm is still in full swing as I am typing this article, by the time you get to read it, it will almost be over. But one thing at a time.

Display Summit 2015, the Insight Media conference addressing anything new and upcoming to the display world in the near future, addressed quite a number of new topics this year.
While we still discussed the outlook for laser projectors in the digital cinema world, there was no question that laser projectors are no longer a future dream of technologists, but a reality for the Pro AV world. Still, there are open questions about higher brightness, especially for 3D movies.
What became more and more apparent was the industry interest in more accurate colors and a higher dynamic range. While HDR may be difficult to achieve in front projection systems, the topic is certainly pushed by consumer electronics displays that are already HDR capable. It seems inevitable for Pro AV to follow consumer products capabilities in this regard.
The same argument also applies to wider color gamuts in electronic displays. Rec 2020 was a hot topic during the conference and was supported by cutting edge demos showing front projection, TV sets and a reference monitor in a comparison test. This was a very educational setup that showed not only a very colorful picture, but also the clear limitation of what is possible today. It was almost like a 'don't try this at home' kind of situation. Besides missing content don't expect any real Rec 2020 or HDR content to play on a display correctly, even if the display is capable of showing the respective technology. The whole chain from production and post production through distribution and viewing needs to be able to interpret such content correctly.
The ensuing discussions between the various parties as well as attendees, were very interesting and fruitful indeed. It also showed that not everyone has the same priorities when it comes to the future of displays in the Pro AV world.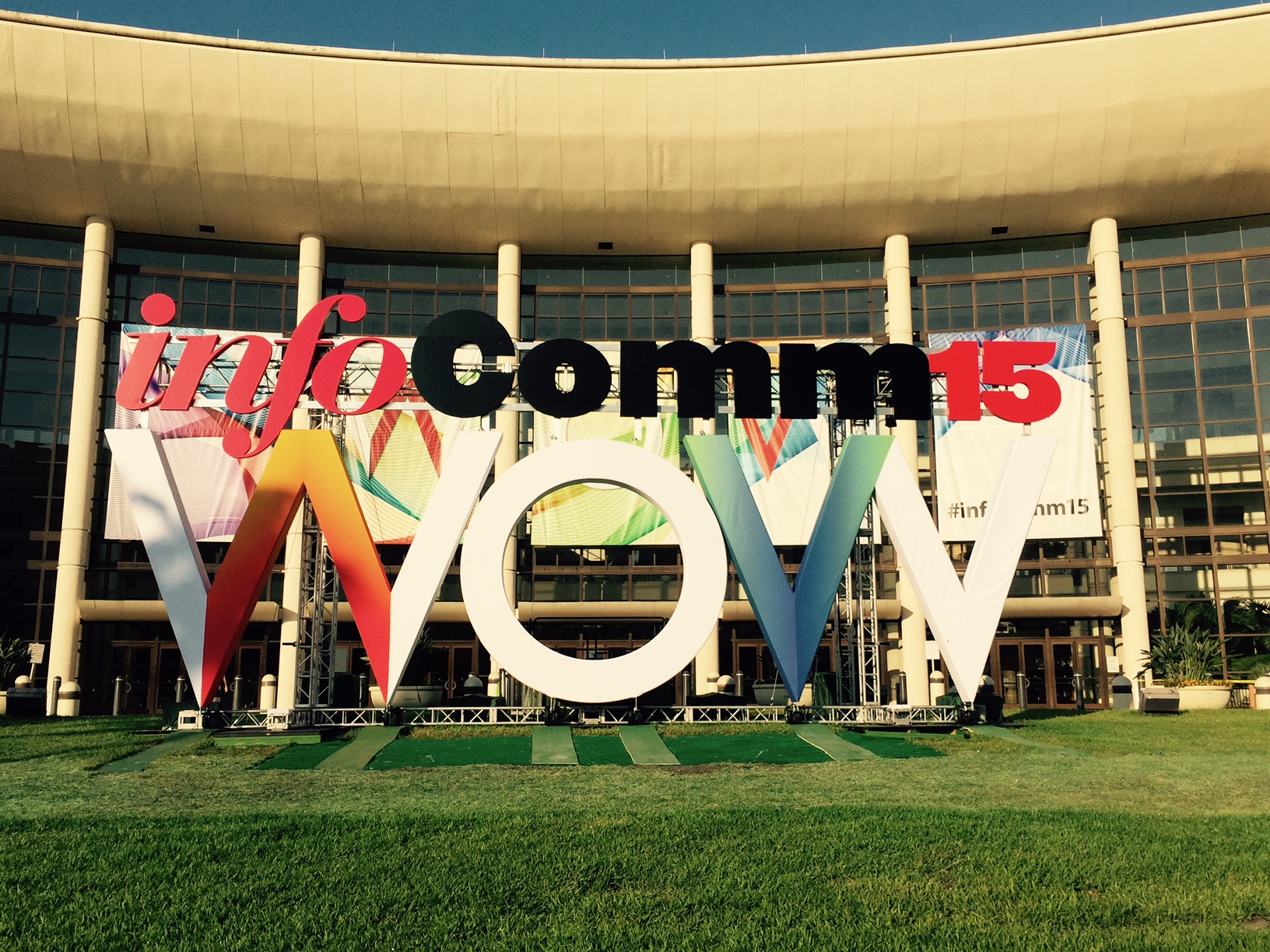 InfoComm, on the other hand, was as if Display Summit had spilled over and all the new trends were like the display discussions of years past which have become reality. Laser projectors – check, 4K – check, collaboration software – check, video streaming – check, and the list goes on.
It was great to see all these dreams turned into real products with amazing features. It is of course the normal progression of things and will certainly one day extend to the things that we are discussing today.
There were of course many new technologies being announced, shown and promoted. Some of which will become stars, some will take time to enter the market and some will soon be forgotten. If we could just figure out which is which.
If you want to learn more, follow our reports of the many topics from Display Summit and InfoComm and find out for yourself what is the most exiting new development for you. – Norbert Hildebrand