Wearable glass type devices first appeared in the market several years ago. In a common configuration, the device is a monocle that is attached to one side of the frame of user worn glasses. As an augmented reality device, the system overlays a variety of information onto the user's view of the real world. A new take on this product category is under development by IT service provider and application developer Dragon Creative Enterprise Solution Limited (Hong Kong).
The company claims that their so-called 'MAD Glass' will improve on previous product offerings in two ways. First, better hardware will provide a higher resolution display and a battery with a longer lifetime. Second, selling at $679, the MAD Glasses product will offer a more competitive price point. The system will ship with glass frames to which the MAD glass can be attached, but the device is reported as capable of being attached to the frame of most glasses.
Specifications for the MAD Glass device include the following:
2 GB RAM
Up to 32 GB storage
800 x 480 resolution
1.5 GHz dual-core CPU
5MP camera
9 axis motion tracking
2-point t

ouch pad

Android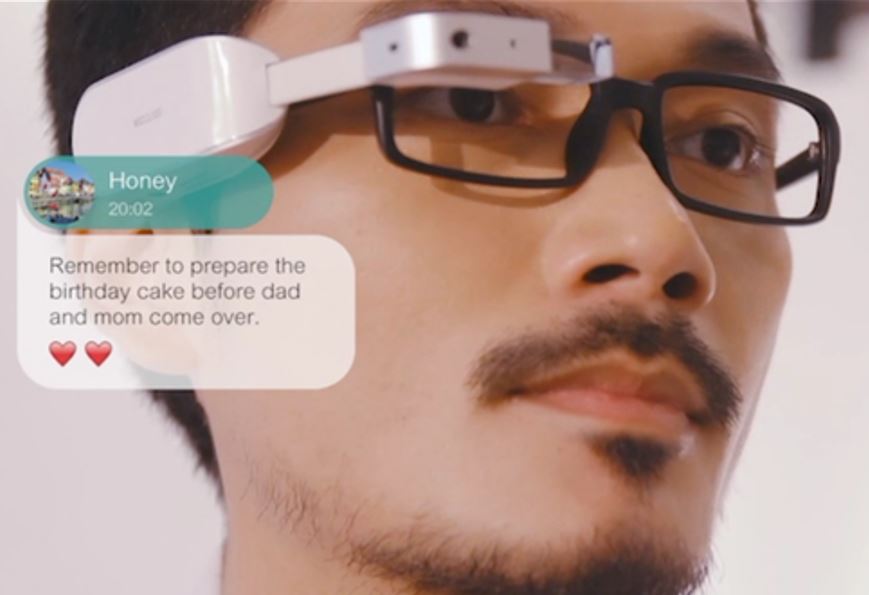 MAD Glass can take photos or record videos with the camera, browse the web with broadband internet, use Wi-Fi and run third party applications. However, the company say that the MAD Glass has four major functions:
Instant translation

– There is an application that auto translates everything the MAD Glass sees into a language chosen by the user.

Social

– MAD Glass allows users to make phone calls, text, send multimedia to contacts, access personal data assistant and play any media.

Entertainment

– Games can be played without the user having to look down at a screen. The user is enable to play games with an enhanced ability to interact with the surrounding, real world environment.

GPS navigation

– A map and directions appear to the user. It is possible to interact with this information in a completely hands free way.
In fact, since the MAD Glass system is operated by multi-touch input, voice control and motion recognition, the company claims that "Anything you can do with a smart phone you can now do with your head up and your hands completely free."
There are many online videos illustrating the MAD Glass in operation. One such video is appended at the end of this article.
The company has created an application generating platform called AR+ Cloud. It can be found online here. An English version of the site is planned to launch in January. It is claimed that using the site requires no technical knowledge, that users "can make an AR+ app for anything you can think up."
Apps for MAD Glass can be download at the MAD Store, an online platform for MAD Glass users. Users can simply scan the QR codes to download and app to their MAD Glass. In addition, developers can share their products in the MAD Store.
The company is seeking funds to launch MAD Glass. To that end, the company has initiated a project on Kickstarter that is seeking $72,475. As of the 21st January, the project has raised $76,231 from 124 backers. Therefore, this project will be funded on the 26th January.
The MAD Glass is planning to be shipped in September. This delivery schedule seems to be quite attainable based on the reported status of the program. "The see-through projector is mature and has already been industrialized. All the key components have already come out of production molds. Core technology in MAD Glass is ready for high volume manufacturing using proven and expert suppliers."
– Arthur Berman