Made by Tianma, the P1330FHF1MA00 is an HD display 1,920 x 1,080 pixels, 16:9 aspect ratio) with in-plane switching. "Tianma P-series display modules have been designed and developed to deliver exceptional optical performance and meet the requirements of the industrial and medical display markets and applications where reliable and consistent operation is considered paramount," according to RDS.
Claimed contrast is 1000:1, and the white LED backlight with integrated driver provides 10,00cd/m2 brightness and 50,000 hour life to half brightness. In-plane switching (IPS) allows a wide viewing angle ±88° in all directions from the front in this case.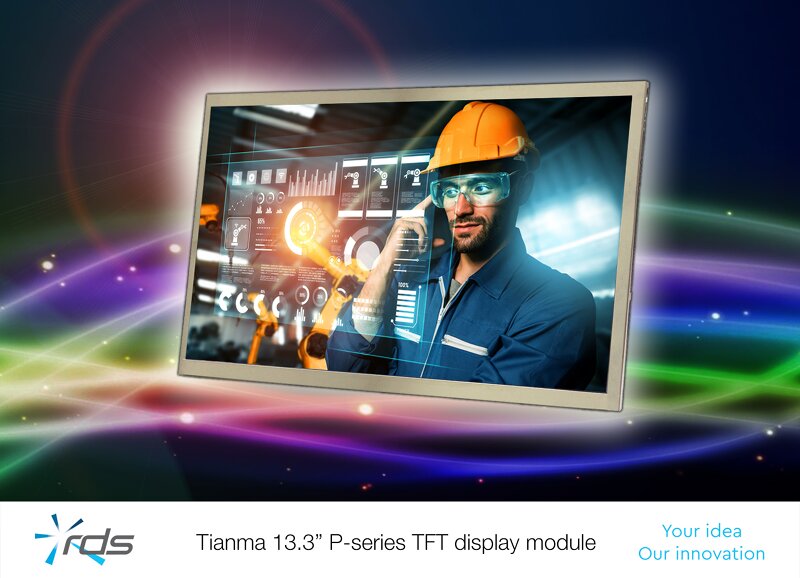 Its 40pin LVDS data interface supports 8bit RGB for a 16.7m colour palette. The active display area is 294 x 165mm, inside a 308 x 188 x 10mm module. Operation is over -20 to +70°C. Applications are foreseen in industrial process control, factory automation, in: vehicles, instrumentation, point-of-sale, digital signage and healthcare.