The global smartphone market is projected to face a 4.7% decline in shipments in 2023, with an estimated volume of 1.15 billion units – a ten-year low. The numbers have been revised from an initial projection of -3.2% by IDC, attributing the change to a gloomier economic scenario combined with persistent inflation. These conditions have diminished consumer purchasing power and extended device refresh cycles.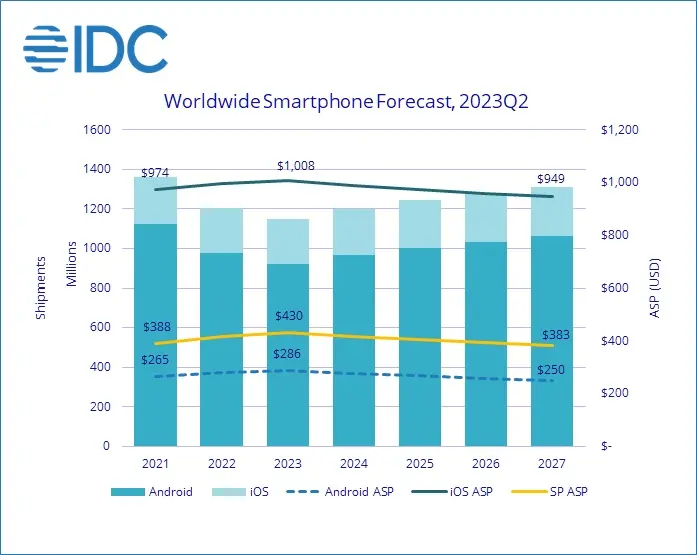 Even with a grim projection for 2023, IDC maintains an optimistic stance for 2024, predicting a rebound with a 4.5% year-over-year increase. Thereafter, the market growth rate is anticipated to hover in the low single digits, leading to a 1.7% five-year compound annual growth rate.
Current stock levels appear to have stabilized. However, original equipment manufacturers (OEMs) remain cautious as they strategize for the near future, further delaying market recovery. Despite the hurdles, an opportunity exists for vendors to redefine their strategies by emphasizing value, channel promotions, and innovative financing solutions. This shift aims to incentivize consumers, especially since they now exhibit a willingness to invest in pricier devices. In 2023, this trend is predicted to elevate the average selling prices for the fourth year in a row.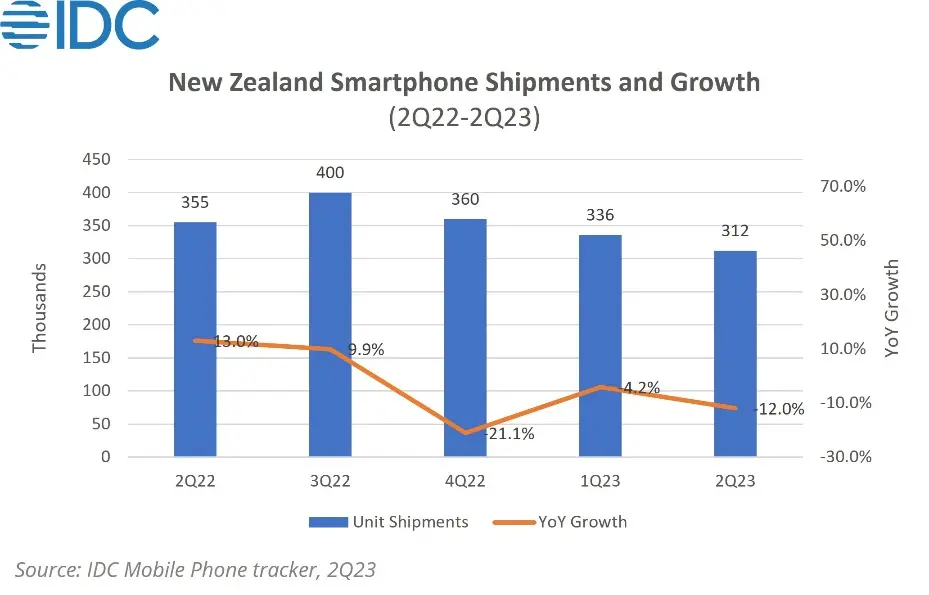 2023 will show iOS's resilience with a projected growth of 1.1%, culminating in a record market share of 19.9%. In contrast, Android is anticipated to face a decline of 6.0%. Breaking down by regions, the steepest declines in shipments are expected in China, Asia/Pacific (excluding Japan and China), and Latin America, with reductions of 3.6%, 4.4%, and 6.2% respectively. Both the United States and Western Europe are not immune either, with predicted shipment declines of 3.8% and 6.1%.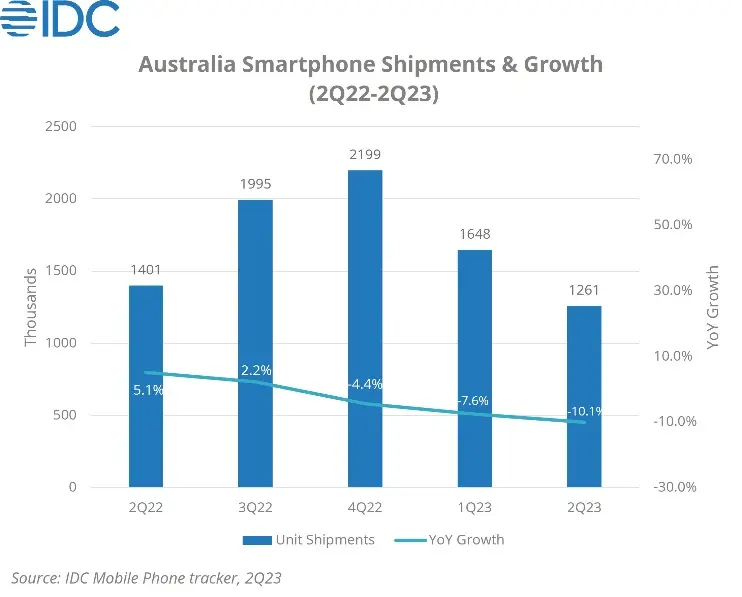 Apple's resilience and growth, even in a challenging market, is noteworthy. The company's strategy of offering enticing trade-in options combined with the expansion of deferred payment schemes has amplified the allure of premium devices, especially in developing economies. In 2022, smartphones priced at $800 and above experienced a decline of just 1.7%, while the overall market faced a much steeper double-digit downturn. Consequently, the used smartphone segment is witnessing a surge, primarily fueled by the availability of high-quality pre-owned devices.