Samsung Electronics Co., Ltd. today announced that its new experiential showcase, the Samsung Galaxy Studio, is now open to customers. The Studio, which will be open from Friday 23rd October to Tuesday 3rd November, in Westfield White City's Main Atrium gives visitors the chance to experience Samsung's new intuitive wearable experience, the Gear S2 smartwatch and other never seen before in the UK devices.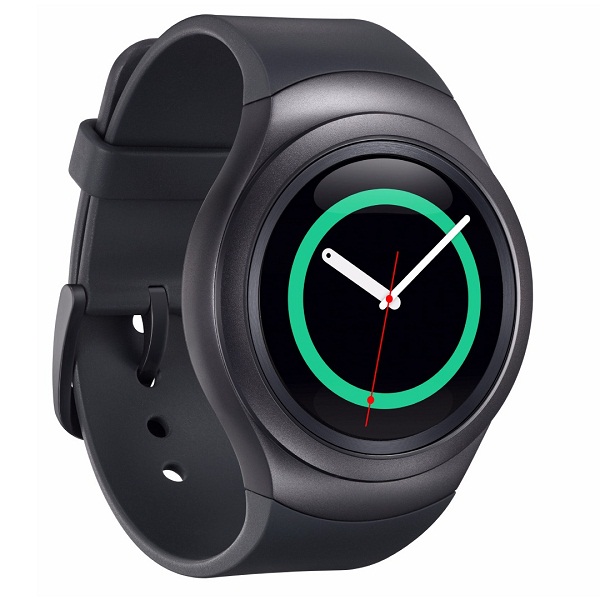 Visitors will be able to explore a host of different zones (all housed within a circular structure celebrating the design of the watch), including Life, Music, and Multimedia rooms, to try out and enjoy the latest additions to Samsung's product portfolio including the innovative new Gear S2 in new and exciting ways. In addition, there will be 10 Gear S2 smartwatches and three of Samsung's latest smartphone, the Galaxy S6 Edge, up for grabs for lucky visitors to win over the course of the 12 days the Studio is open.
Visitors to the Studio will experience the following:
DESIGN: explore Samsung's collaboration with other brands to deliver the ultimate smartwatch experience with the Gear S2
LIFE: get a glimpse of how the Gear S2 could fit into their lives with the chance to try out the smartwatch for themselves. Plus, guests can try out Samsung's mobile payment service, Samsung Pay, for the first time in the UK through the Gear S2
MUSIC: music lovers can listen to special guest DJs through Samsung's LEVEL headphones
MULTIMEDIA: Experience a world like no other through virtual reality technology including the UK's first look at the third edition of Samsung VR device
The Samsung Gear S2 smartwatch, which will be available to pre order from 29th October, combines a versatile, circular design with a host of advanced features that allow users to enhance and personalize their mobile experience. Packing the latest Tizen OS into a sleek, 11.4-millimeter thin design, the Gear S2 allows users to access messages and content quickly and easily from their wrist. Samsung's Gear S2 is available in two different designs – the Gear S2 and the Gear S2 Classic giving tech fans a choice when it comes to picking a smartwatch that suits their personal style. Both designs feature a 1.2-inch circular screen and 360 x 360 resolution, to offer an incredible viewing experience.
Available for pre order from 29th October at the Samsung online shop, the Gear S2 will then be landing from the 12th November in selected high street retailers.
Commenting on the thinking behind the showcase experience, Chong-Won Lim, Head of Product Marketing, IT & Mobile Division, Samsung Electronics UK and Ireland said, "At Samsung we pride ourselves on having led the wearables category over the past few years. The Gear S2 is a landmark smartwatch for us – combining a stunning design with market leading technology and we want to show people just how much we think this device will enhance their everyday lives. This is why we are delighted to be bringing the full Gear S2 experience, as well as Samsung's other latest products, to Westfield's customers in our experiential Galaxy Studio today."
The Samsung Gear S2 will have an RRP of £249.00, and be available in a Dark Gray case with a Dark Gray band and Silver case with a White band. The Samsung Gear S2 Classic will have an RRP of £299.00, and will be available in a Black case with a Leather band.
For more product information, please visit www.samsungmobilepress.com.