Vsblty is integrating its most recent AI technology, which offers targeted advertisements personalized to specific brands and customers, with edgeless V4 cooler door displays. The company can also retrofit current cooler models with the new display panels.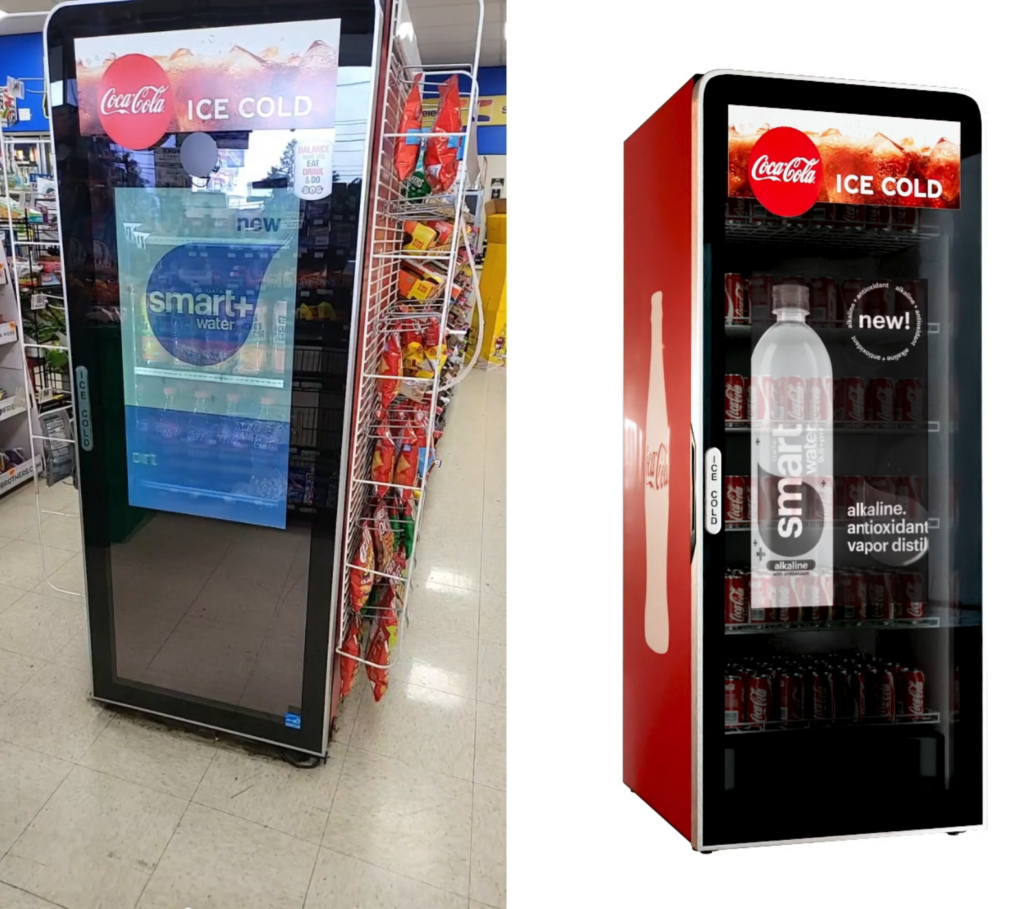 The V4 full door video panel design enables the entire glass surface, from top to bottom and side to side, to run video displays. The doors can shift from being completely transparent, letting customers view products on every shelf, to completely opaque. This feature, which provides a panoramic view of products, was absent in earlier market offerings. Depending on the retailer's preference, the content can alternate between a vivid video mode and a transparent view. Enhanced lighting in these doors amplifies product visibility, ensuring products are displayed in the best light. According to Vsblty, data from top soft drink makers showed an impressive sales surge of over 150% with this technology.
Vsblty's software tools provide both brands and retailers with a comprehensive analytics suite, rooted in anonymous computer vision data. This data offers insights into store traffic patterns, shopper linger times, and vital shopper metrics like age and gender. The financial model behind the cooler doors means when a new visual cooler door takes its place in a store, gross revenue margins on the hardware fluctuate between 25% and 30%. Vsblty takes a share of the advertising revenue, ranging from 10% to 20% and the software as a service (SaaS) component of the deployed technology enjoys a robust margin of about 80%.