Acnodes Corp of Chino, California in the US has announced a new panel mount monitor, the PMN80910, which has a 19″ 1280 x 1024 display with 350 cd/m² of output and with IP66 protection and a five wire resistive touch screen. The unit runs from 12V with an external PSU and works from -15°C ~ 60°C, Options are many, including boosted brightness up to 1,000 cd/m². The housing is corrosion resistant and made of stainless steel.
AOC is showing the AG251FG 240Hz G-Sync monitor at the Gamescon show in Cologne. It has just started shipping at £519 ($556 + tax) in the UK. Other new products to be shown at the event will be a new 27″ HDR Agon model with 144Hz as well as a 2560 x 1440 curved monitor that is claimed to have a 0.5ms response time. (AOC 240Hz Agon G-Sync Monitor is Digital Only)
ELO has a new 15″ touch screen PC for POS applications. The 15E3 is available with PCap or AccuTouch 5 wire resistive touch. The front features edge to edge glass for easy cleaning. The 1024 x 768 format is the traditional 4:3 aspect ratio, but a 15E2 16:9 variant is available. The CPU is an Intel Celeron with 4GB of memory and a 128GB SSD for storage. Options include a cash drawer.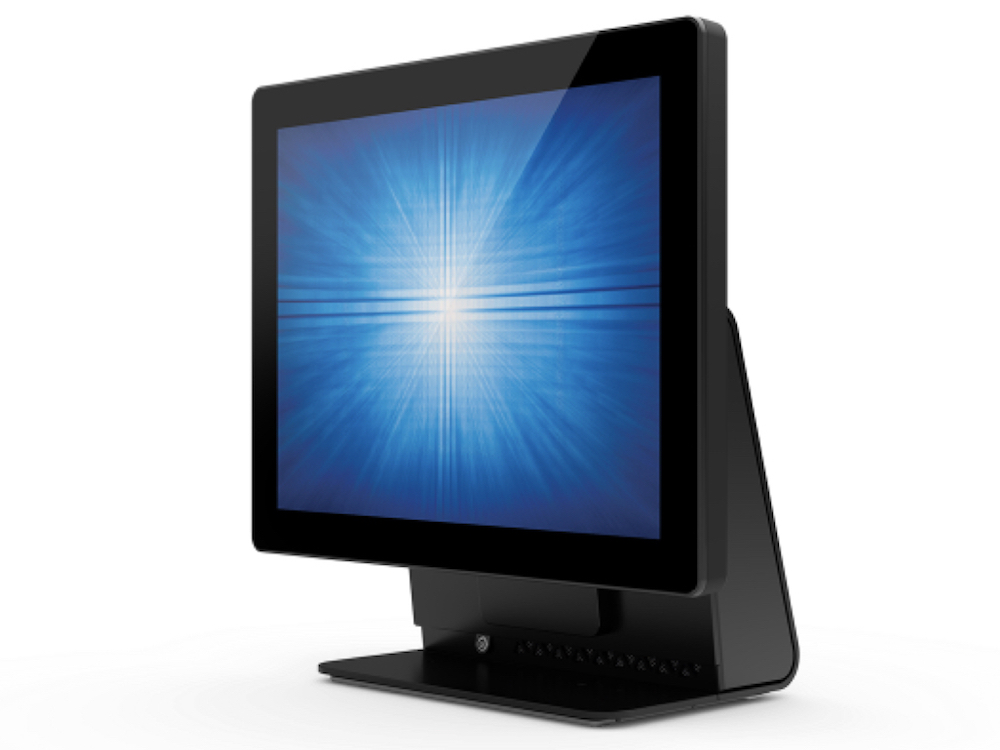 EVGA has released the SC17, a new update that uses an Nvidia GTX 1080 GPU along with G-Sync on a 17.3″ UltraHD IPS display. The notebook can support up to 3840 x 2160 at 60Hz externally or 1920 x 1080 at 120Hz and has dual DisplayPort outputs and HDMI 2.0b. The CPU is an Intel Core i7-7820HK (Kaby Lake) with up to 1 TB of storage and pricing starts from $3,000. Weight is 8.93 lbs (4.05kg).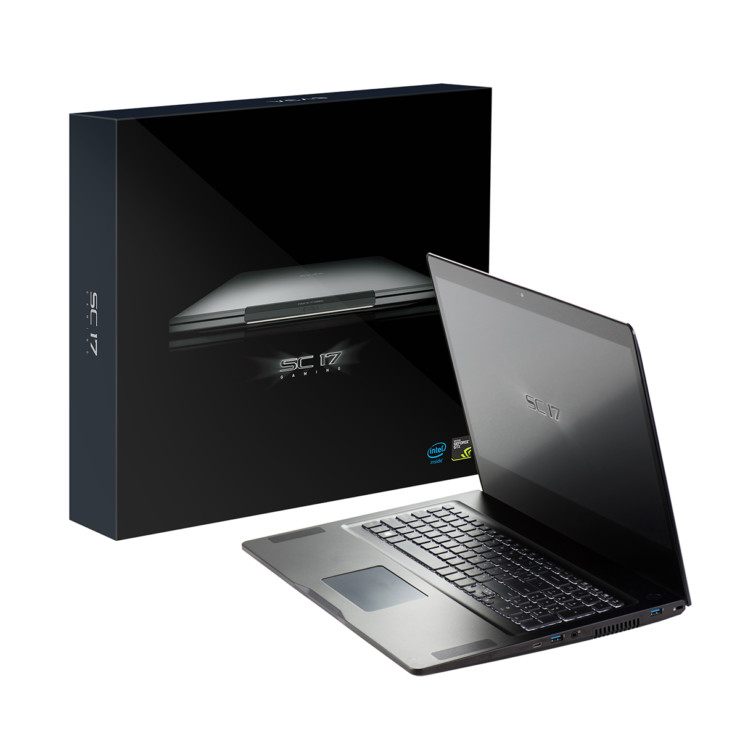 Razer has two new gaming notebooks, the Blade Stealth 2017 which has a 13.3″ 3200 x 1800 display using IGZO and is available with a touch option. The use of IGZO allows 50% smaller display bezels. The PC features 7th Generation Intel Kaby Lake Core i7-7500U and 16GB of RAM. Pricing starts at $1,399.
The second unit is the 14 inch 4K UHD Blade Stealth which has a higher resolution IGZO glossy display with 3840 x 2160 resolution. Other features include:
Intel Core i7-7700HQ 2.8GHz (Turbo to 3.6GHz).
16GB DDR4 RAM
NVIDIA GTX 1060 6GB graphics
Up to 1TB NVMe SSD
Thunderbolt 3 (USB-C)
3 x USB 3.0 port
HDMI 2.0
Pricing starts at $2,399.
We don't normally report on storage, but if you are an editor of UltraHD video, you might be interested in the new Samsung T5 external USB 3.1 SSD storage unit which can support up to 2TB of data with data transfer speeds of 540MB/sec.
Spo-comm of Germany has a new media player, the spo-book Nano H110 that uses a 6th Generation (Skylake) i3 to i7 or Celeron CPU and memory up to 32GB. There are HDD and SSD options up to a TB. A range of different Windows options are available. The units are compact at 178 x 34 x 178mm and are available with an optional stand. There is a Kensington lock, DisplayPort, HDMI and VGA outputs for one or two display support. There are four USB 3.0 ports on the front, and four more on the back.

Spo's book nano h110 has four USBs on the back and four more on the front
ViewSonic has added an extra larger interactive display to the range that it has recently launched. The IFP8650 has an UltraHD display and shares other features with the IFP6550 and IFP7550 and will cost $12,999. (ViewSonic Adds to Infrared LFD Range)