Samsung Display, one of the leading amorphous silicon (a-Si) TFT LCD manufacturers for the past 20 years, is shutting down its first G7 line, Line 7-1, from as early as the end of July and there are rumors of a few more fab closures to come. Its a-Si TFT LCD footprint is expected to shrink dramatically over the next few years with potentially just one a-Si fab in operation in 2018 to serve its market-leading TV business.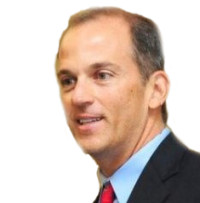 Panasonic LCD is also rumored to be shutting down most or all of its G8.5 line. Based on the near term decline in a-Si TFT LCD capacity, Credit Suisse upgraded AUO and Innolux on this news and their shares surged.
The a-Si Fabs, They Are A-Closing
Samsung's Line 7-1, which began operation in October 2004 and production in May 2005, is rumored to be shutting down from the 30th July through the end of the year. It has a unique glass size (1,870 x 2,200mm), which was the largest in the world at the time of its introduction and is optimized for both 40" and 46" LCD TV panel production. It was also the site of the Samsung-Sony joint venture, S-LCD, established in April 2004. This line enabled Samsung and Sony to rapidly take share from smaller G6 fabs optimized for 32" and 37" panels. During that time, the two companies competed aggressively in retail while establishing 40" and 46" as mainstream sizes. The JV with Sony ended in 2011. S-LCD also built an 8th gen fab that began production in Q3'07, and Samsung built a second G7 line (L7-2) on its own, with even more capacity at over 170,000 substrates per month. L7-2 began production in Q3'08.
Image: CnetLine 7-1, which reportedly accounts for around 3% of global and 15% of Samsung's production, was primarily producing 40" LCD TV panels, which have been losing ground to 42" and 43" panels produced on larger, more cost effective fabs. As a result, this fab was probably one of the company's worst performers, and it made sense to close it down as more capacity comes online from China targeting the TV market over the next couple of years.
Displays are already a weak spot in Samsung's financial performance. The category caused the device solutions division to be the only one to suffer a loss among all major divisions within Samsung in Q1'16, and its revenues of KRW6 trillion ($5.2 billion) were the lowest in two years. The display division alone posted an operating loss of KRW270 billion ($233 million) in Q1'16 resulting in an operating margin of -4.4%. While Samsung has a number of technology and capacity advantages in OLEDs for mobile displays, its a-Si TFT LCD business has matured and is increasingly becoming commoditized, as new entrants from China with government support are taking share. In addition, most of the a-Si TFT LCD market segments have become stagnant or are in decline, which points to more losses given the growing Chinese competition. On the other hand, OLEDs and flexible OLEDs are poised for rapid growth as they take share. As a result, it makes good business sense for Samsung to exit much of the a-Si TFT LCD market.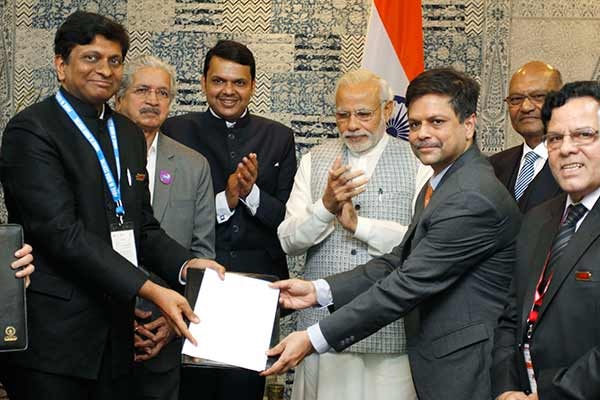 TwinStar signed an MoU with Taiwan's Autron this February, to establish an LCD fab in MaharashtraThere are rumors that Samsung intends to sell the equipment from Line 7-1 to Twinstar in India, which plans to spend $10 billion, with government support, to establish an LCD manufacturing center in Maharashtra, India. Samsung is rumored to be converting this facility to a G6 OLED line to support demand from Apple.
Line 7-2, newer and larger than 7-1, is also rumored to be for sale and is expected to be shut down in 2017, but probably depends on profitability. Line 7-2 has been producing 3-4 million 40" panels and 300,000 75" panels annually, as well as monitor panels. Twinstar is also a potential customer for the manufacturing equipment and this line may also be utilized for OLED production in the future.
Samsung is expected to begin shipping for the first OLED iPhone in volume from Q3'17, with input capacity from the modified Line 7 ramping up to between 90,000 and 120,000 substrates per month. Apple is expected to purchase 70 million OLED panels in 2017, according to sources.
More Closures on the Horizon
That is not all, however. Line 6, Samsung's last 5th gen line with 1,100 x 1,300mm substrates and around 190,000 substrate per month capacity, is also expected to be shut down, according to industry insiders. That line, which features a-Si and oxide TFT LCD production, has been producing tablet, notebook PC and LCD monitor panels. Those markets have also been hit by stagnant demand, growing competition from China, commoditization and declining margins. This line is expected to be shut down between the end of 2016 and 2017. Line 6 is predicted to be converted to a semiconductor facility, making application processors for smartphones and tablets.
If Samsung closes down Line 6 and Lines 7-1 and 7-2, its a-Si production will be down to just two G8.5 fabs: one in Suzhou, China and one in Tangjong, Korea. The Suzhou fab, ramping to over 100,000 substrates per month, is also rumored to be a candidate for sale with Chinese and Indian TFT LCD suppliers as potential customers. If Samsung licenses its latest a-Si TFT LCD or oxide TFT LCD technology, that would certainly make the sale more attractive. This means Samsung would have just one a-Si TFT LCD fab: Line 8.
I believe Line 8 will be sufficient for Samsung to support its internal TV brand with leading edge panels for the TV market as it has a monthly capacity of 400,000 2,200 x 2,500mm (G8.5) substrates. Samsung's TV business would likely continue to outsource its low-end panels for its TVs to other LCD manufacturers and focus this fab on higher margin products such as 8k, HDR, QD WCG, etc. I cannot see Samsung abandoning LCD TV panel production until it believes OLEDs are cost effective enough to takeover the mid-range high end of the TV market. This likely means not until OLED materials can be inkjet printed, Samsung is still likely to focus all of its TV panel production on LCDs.
If this occurs as described, Samsung Display's output of 42″ and larger panels would be LCD, and sub-42″ would be OLED, although it may not have much production between 15″ and 40″. This would be an amazing, but expected, transformation given the supply/demand and profitability outlook for the a-Si market.
Panasonic Moves as Well
Panasonic is also following Samsung's lead. It is expected to reduce the glass input of its G8.5 line from around 50,000 per month to just 10,000 per month by September. Given the limited scale and cost effectiveness of this Japanese factory and the loss of share of Panasonic's TV brand in many regional TV markets, the company is better off purchasing panels from LG and lower cost Chinese suppliers. Otherwise it would be trying to run a high cost fab in Japan, in a market where commoditization is becoming increasingly common and a large wave of new, lower cost capacity from China is on its way. The company may keep 10,000 of capacity for some period for Panasonic-branded products, but it is hard to imagine operating a fab at just 10,000 per month for long, as the lack of volume will further increase costs relative to other higher volume players.
Interestingly, with both Samsung and Panasonic reducing their a-Si capacity in the near term, Credit Suisse has upgraded its outlook for AUO and Innolux to outperform, and both companies have seen significant share price increases as a result. Credit Suisse indicated that the closure of L7-1 will reduce supply by 12 million 40" panels – or 1/3 of the 40" market – which will tighten supply in the 40"-43" market and produce a better pricing environment. AUO's earnings per share (EPS) was raised from NT$10.20 to NT$13 ($0.32 – $0.40), while Innolux's EPS was raised from NT$10.10 to NT$14 ($0.31 – $0.43). Both companies' stock prices have taken off, with AUO's stock price rising by 22% in the US in three days.
As Japanese and Korean players take more a-Si capacity offline, it will create a better environment for the Taiwanese and Chinese suppliers, enabling the market to better digest all the new capacity being brought online in China. However, there is a tremendous amount of capacity coming and much of this older capacity from Samsung and Panasonic may get sold and reintroduced. As pointed out at SID 2016, by 2019 China is expected to have:
Ten G8.5/G8.6 fabs in production, with five under construction
One G10.5 fab and one G11 fab in production/development
2016 and 2017 are expected to be back-to-back years of over $12 billion in LCD/OLED equipment spending. Unless these fabs struggle with their ramp and their yields, the a-Si market will continue to be oversupplied although conditions should improve in the 40"-43" market in the second half of 2016.
Conclusion
Rather than battle it out with government-subsidized Chinese players, Samsung appears to be accelerating its exit of the increasingly commoditized a-Si TFT LCD market. This should please its shareholders, especially if it can sell all its old equipment and license its a-Si technology for a royalty, but will be harmful to some of its suppliers. It is also likely to protect its TV business by holding onto its most competitive fab, but will increasingly become an OLED company. Interesting questions as a result of these moves include:
Will a-Si TFT LCD manufacturers benefit significantly from these moves, as Credit Suisse suggests?
How long will this last?
When will China overtake the rest of the world in a-Si LCDs and in total flat panel display capacity?
How big will the oversupply get, and what does it mean for pricing? Could the TV market be reinvigorated by lower prices?
Which materials suppliers are vulnerable from Samsung reducing its a-Si capacity?
Will LG Display follow Samsung's lead and accelerate the closure of its older a-Si lines, or will it slug it out against the new wave of Chinese capacity?
When will printed RGB OLED materials begin mass production?
These are interesting times to be watching the display market (as usual! – Man. Ed.).
Update:
A couple of days after this article was originally posted, it was claimed – and later denied by a company official – that Samsung will move its a-Si TFT LCD operations out of Samsung Display and into Samsung Electronics. Such a move aligns perfectly with its intention, indicated above, to close its a-Si fabs as in a couple of years its a-Si TFT LCD operations may be limited to providing panels to its TV business. – Ross Young
Ross Young is the CEO and Founder of Display Supply Chain Consultants. He also serves on the Board of Directors of publicly traded touch sensor manufacturer UniPixel and diamond semiconductor developer Akhan Technologies. He previously founded DisplaySearch and served as its CEO from 1996 – 2007 where he launched most of their categories of coverage. He has also held executive positions at Samsung LCD and IMS Research.