SiliconCore Technologies (SCT) is the manufacturer of common cathode LED displays, which are said to be more efficient than common anode displays – they do not lose so much power to heat, the firm claims.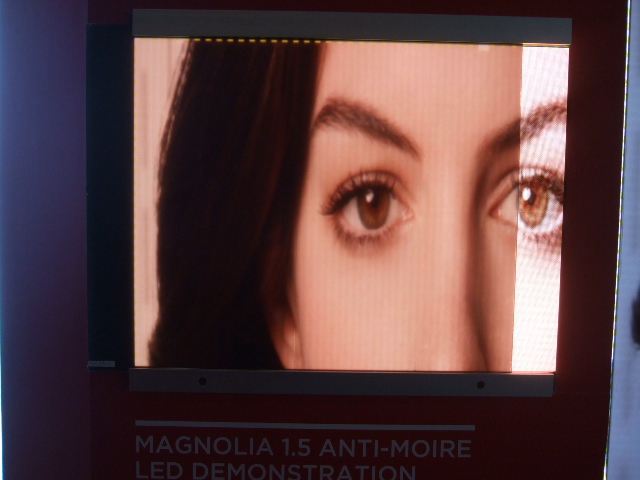 Common cathode technology is key to SCT's new anti-moire display method. A panel consisting of three films – a sun film, transmission filter and moire film – is placed across an LED display. The panel scatters light, very slightly blurring the image to eliminate moire. It has 90% transmission and can be scaled up to large sizes.
As the common cathode LEDs do not get hot, the panel is not warped by heat, which common anode displays were found to do.
SCT was showing its anti-moire panel on a Magnolia 1.5 display – one of the company's existing products. A curved version of this unit was also on show, measuring 6m x 1.6m. However, new models were also being introduced.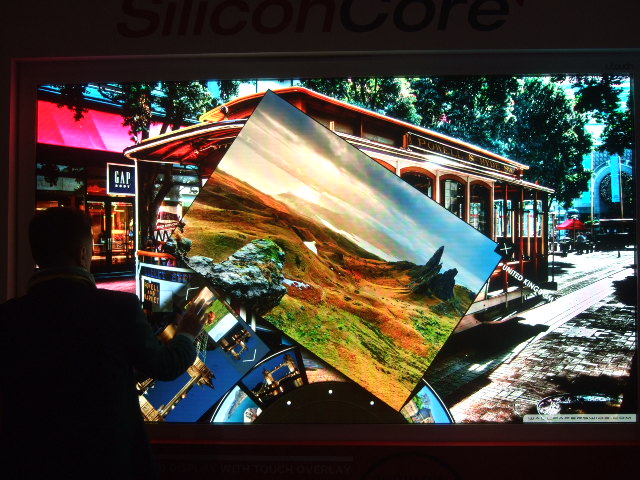 The Lavender 1.2 is a 1.2mm-pitch display, which can reach 2,000 cd/m² of brightness. It was being shown with an IR system from U Touch; glass over the front made it flat to the touch.
At the end of the stand was the extremely bright Orchid 1.9; a semi-outdoor solution outputting 4,000 cd/m². Although not protected against water, the display can be used in shop windows, as it is proof against heat and UV rays.
Next year, SCT hopes to introduce a display with a 0.5mm pixel pitch.