Taiwanese panel makers have released their monthly results for September.
AUO's revenues reached NT$31.4 billion ($965.5 million), up 3% MoM but down 11.8% YoY. The company shipped around 9.5 million large-sized (TV, monitor, notebook and 'other') LCD panels, up 4.8% MoM. However, small-size panel shipments declined 14.3%, to 14.4 million units.
Revenues at CPT dropped 2.2% MoM and 5.4% YoY, to just under NT$4 billion ($123 million). This was despite a 75% MoM increase in large panel shipments. Small-sized shipments fell 13.7%.
Foxconn Electronics generated revenues of NT$460.3 billion ($14.2 billion), rising 57.4% MoM and 11% YoY. The growth was mainly due to the beginning of iPhone 6S and 6S Plus shipments, said analysts. Year-to-date revenues were NT$3 trillion ($92.3 billion), up 12.5% YoY.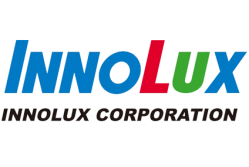 Hannstar's revenues fell 5% MoM and 35.8% YoY, to NT$1.2 billion ($36.9 million). Shipments of large panels (43,000) rose 34.6% MoM, while small panel shipments (31.3 million) increase 11.9%.
Innolux took NT$31.3 billion ($962.5 million): a 12.5% MoM increase and 18.7% YoY fall. Year-to-date revenues are NT$282.7 billion ($8.7 billion) (down 9.9% YoY).
TSMC's revenues fell 3.8% MoM and 13.8% YoY, to NT$64.5 billion ($2 billion). For the first nine months of the year, the company posted revenues of NT$640 billion ($19.7 billion): up 18.5% YoY. TSMC has warned of further sequential revenue decreases in Q4'15.