The Society for Information Display (SID) will host its 54th International Symposium, Seminar and Exhibition (Display Week 2017) at the Los Angeles Convention Center from
Sunday, May 21
, to
Friday, May 26, 2017
. Long known as a must-attend event where the future of displays is envisioned, Display Week is the only venue that provides display experts and novices alike a glimpse into what will be available on the market within the next two to three years.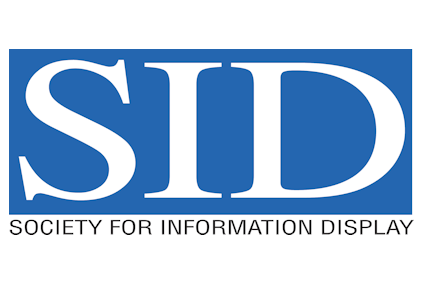 "No other display event brings together the world's top technologists and academic leaders to share their research and discuss all aspects of engineering, application, evaluation and utilization of display technologies," said Sri Peruvemba, head of marketing for SID. "We are putting together an action- and information-packed agenda for Display Week 2017. You'll hear about the latest in display technologies, including virtual and augmented reality (VR/AR) that have been long touted and are finally coming into their own on viable consumer platforms. There will also be a host of seminars, exhibits and other sessions on topics such as automotive, digital signage and advanced display materials and processes, along with flexible displays, quantum dots, OLEDs and wearables that you can check out for the latest scoop. If you're a display enthusiast, you won't want to miss it."
Highlights include:
The Symposium: Multiple technical sessions held over four days feature hundreds of papers from foremost experts in the display industry. In addition to papers, presentations and plenary keynote session, the Symposium includes
Sunday
short courses and
The Exhibition: More than 200 exhibitors will bring attendees up to date on their latest efforts in the display arena. Visitors will get to see demos, chat with experts about real-world display challenges and solutions, and network with their peers – no other event provides this degree of all-in-one access.
The Business Track: Presented for the first time in partnership with Display Supply Chain Consultants (DSCC), this popular track comprises several individual day-long events. These include the
Monday
Business Conference,
Tuesday
Automotive Display and Investors Conferences, and
Wednesday
AR/VR Wearables Conference.
The I-Zone (Innovation Zone): This unique and highly popular exhibit is exclusive to Display Week, and provides a first-look showcase for the industry's newest products and inventions not yet available to consumers. I-Zone exhibit slots are awarded by a panel of distinguished judges following a highly competitive process.
The CMO Forum also returns again this coming year, and will focus specifically on the unique opportunities, and challenges, facing display sales and marketing professionals.
More information on this and other exciting new events coming to Display Week 2017, together with keynote lineup and full program agenda, will be available in late January.