The Pixel 7 Pro's bill of materials (BOM) is about 50% Samsung and Oppo's new foldable phone uses Samsung Displays. In both cases, Samsung's winning the high-end of the Android phone market with its display technology.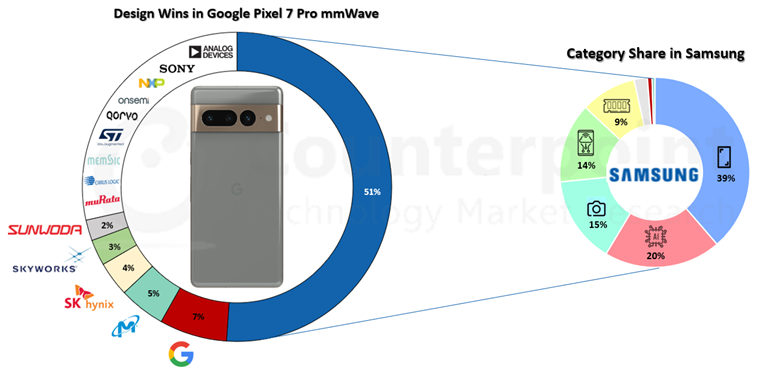 The teardown of the Pixel 7 Pro by Counterpoint revealed the significance of Samsung's role in helping Google position itself in the smartphone market. Not only is Samsung supplying display technology, but it is also a joint-developer, through Samsung LSI, of Google's Tensor G2 processor.
Chinese smartphone giant, Oppo, has jumped into the foldable market with two offerings, the Find N2 and Find N2 Flip.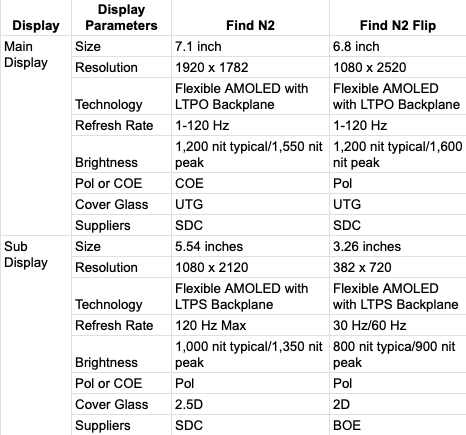 Samsung's going to dominate at the high-end of the smartphone market if for no other reason than it can. The company's intention to continue to invest while others pull back may prove to be have been a very wise move. The top end of the smartphone market will probably take less of a hit than other tiers simply because if you are going to splurge on something during a downturn it might as well be something really cool and new. Samsung will sew up those opportunities on the Android side which should also trickle down into other design wins.