Head-Up Display –  Oakley has announced its latest Airwave 1.5 ski goggles which include Recon Instrument's Snow 2 head-up display. There are no technical changes to the Snow 2 HUD however, Oakley is now adding support for the Garmin Virb. 
The Virb is an action camera from Garmin that will allow the user to see not only know how fast he is travelling downhill but also capture video to prove it. The Airwave 1.5 connects to the camera via Wi-Fi and information from the HUD can be incorporated in the video footage.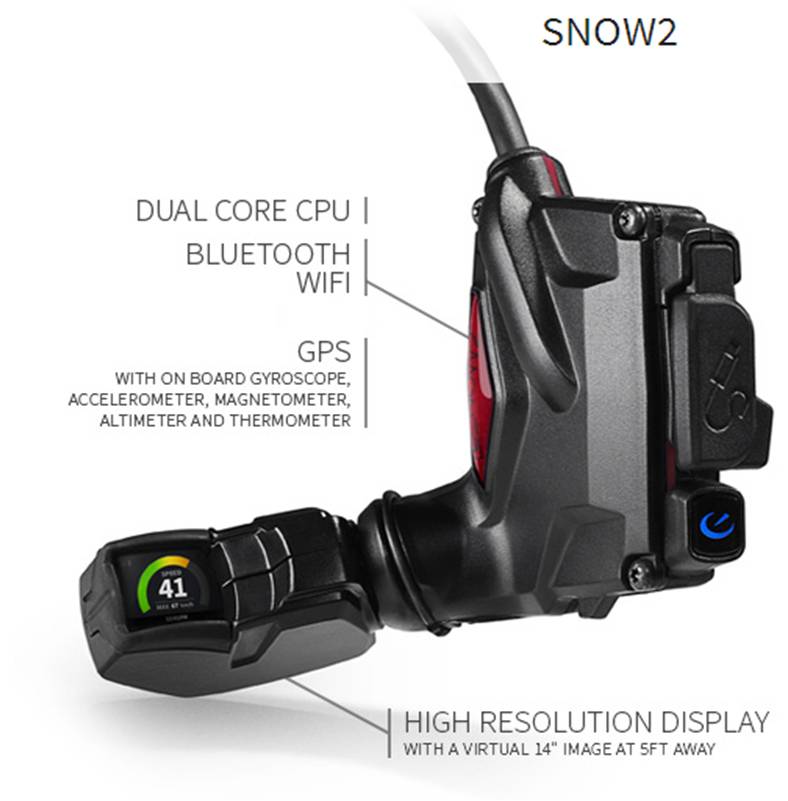 The system also works in connection with smartphones and adds GPS functionality via a Recon Instruments app.
While this new device does not appear to include much new technology, it shows that wireless technologies for wearable devices will create a network of new uses for such devices. If there is no one killer application for these devices, it may be the multitude of options that may make them ultimately successful. –  Norbert Hildebrand