The Microsoft Build conference was held at the end of March. Although originally a low-key event for developers, the setting has evolved to follow more of an Apple-like vibe, as Microsoft showcases its latest developments.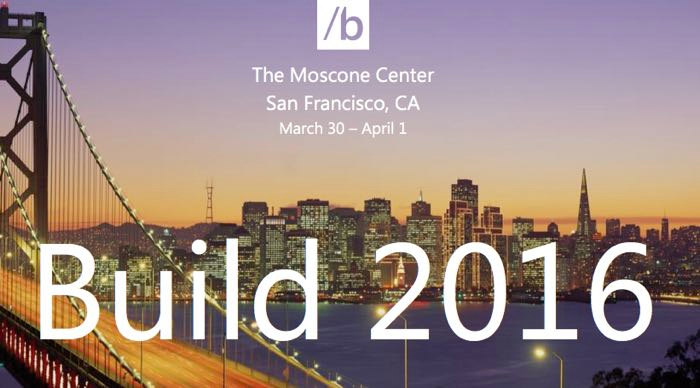 In early March, Microsoft launched Tay: an early prototype of a 'chatbot', which can respond to a user's words and provide assistance. It was quickly hijacked by trolls on Twitter and began to spew foul language and racist remarks, but that is what a beta test is for, isn't it? Microsoft was undeterred, and sees these bots as the next step for computer interaction.
CEO Satya Nadella said that, in the future, human language will act as the UI layer, bots will be the new apps, and digital assistants will be the "meta apps". The firm wants to place bots into some of its services like Skype – in fact, Cortana is already there. Third-party bots can also 'chat' to Cortana.
In fact, Microsoft is making it easier for bots to talk to any chat application, like Skype and Slack. The Microsoft Bot Framework is a new set of developer tools that 'anyone' can use to build their own bot. To demonstrate, Microsoft built a bot for Domino's Pizza live on-stage, showing how a conversational interface could replace the traditional web UI (i.e. drop-down menus).
Talking of Cortana, Microsoft's digital assistant will be updated in the Anniversary Edition of Windows 10, coming this summer. She will become better able to understand time, for example, identifying a document that the user was working on last night or a store that they visited last year. She will also be able to suggest calendar appointments, based on emails and text messages.
Windows 10's Anniversary Edition will be rolled out this summer – not just to PCs, but Xbox consoles as well. New features include biometric (fingerprint) authentication. As well as this, there will be new developer tools – the most enthusiastically-received announcement was that the Linux command line will be integrated. Effectively, this means that Windows will support Linux, through a partnership with Canonical.
Microsoft promised new Universal Apps (these are the apps that are written once and then work across multiple Windows devices, whether they are PCs, tablets, consoles or phones), including Facebook, Instagram, Twitter, Starbucks and Uber. An important point was that a desktop tool will be able to convert existing Windows apps to the Universal platform.
Windows Ink is a new workspace, built using the Universal platform. This appears to be a hub within Windows that is used to launch apps using a stylus – for instance, handwriting and sketching apps. Other stylus features are being updated, too; for instance, Sticky Notes will recognise places and times that you write down and can prompt you to create a reminder. Ink can also be used as a standalone workspace, with access to special tools like a digital ruler.
The gaming section of the event opened with the announcement that racing game Forza would be created as a Universal App in the future. This means that gamers can buy the game once and play it on a PC or the Xbox (gamers will appreciate why this is a huge deal, but that discussion is maybe not for these pages – TA). The same applies to Quantum Break and Killer Instinct. A unified store is also being created that will function across both systems. Microsoft also announced that the desktop tool for converting legacy apps to the Universal platform will also work on Win32-based games.
Phil Spencer, head of Xbox, said that the Windows 10 update for the Xbox One will turn it into a developer kit. This means that the console can be used to develop games and apps. A preview of the developer mode is available now.
Finally, it was announced that the Hololens AR headset is now being shipped to developers. Pre-orders began in early March (Microsoft Launches Pre-order for HoloLens and Meta Follows Suit). Several apps were previewed on-stage, including Galaxy Explorer: a 'hologram' of planets and galaxies that can be manipulated with gestures.
Analyst Comment
I probably ought to play with Cortana, as I run Windows 10 (Hmmm – I just checked and it's still not available in the UK!). A contact at the Retail Digital Signage Expo in London a couple of weeks ago was raving about how good voice recognition is with the latest cloud solutions and I had a brief play with some Chrome add-ons that, presumably, link back to the Google API. The accuracy was surpringly good, given that I have been underwhelmed by a multiple generations of speech to text apps over 30 years or more! It was good enough that I can imagine using it for reports from a show. (BR)