Wearable – There are plenty of new entries in the wearable market these days, however when a major company like Microsoft announces its wearable device, the world takes notice. The new smartband is called Microsoft Band and it provides the typical functionality of similar devices.
Microsoft Band allows for:
Guided workouts
24-hour heart rate tracking
Sleep tracking
GPS run mapping
E-mail
Calendar
Cortana
Timer & alarm
Text messaging
Incoming calls
Notifications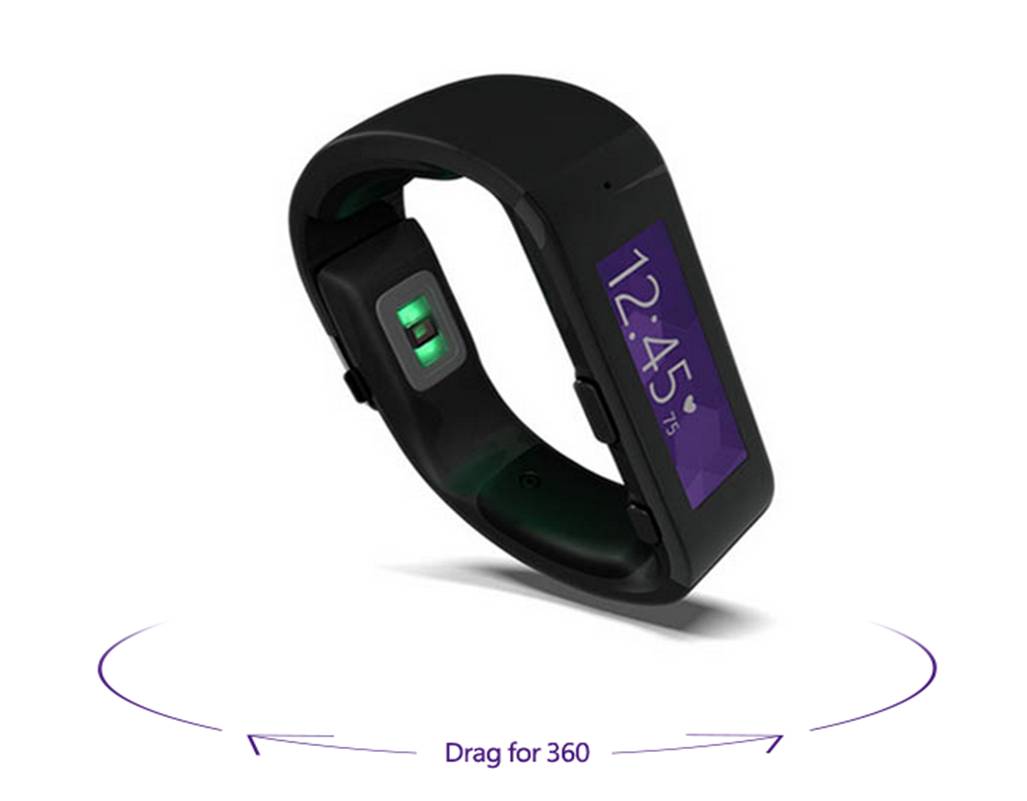 The following video shows the functionality and potential uses of their smartband.
The display part is a more or less standard 1.4″ TFT LCD with capacitive touch control. The 320 x 106 pixel resolution gives it a pixel density of 241 ppi.
The device has a life time of 48h in normal use, which does not include use of GPS, for example. This means that real life use may be much different from the 48h stated by Microsoft.  The batteries are charged in 1.5h by a magnetically attached connector to USB. From the wording of Microsoft's publicity material and the look of the device, it appears to be a proprietary connector.
The following image shows an exploded view of the device, which makes for a pretty amazing picture.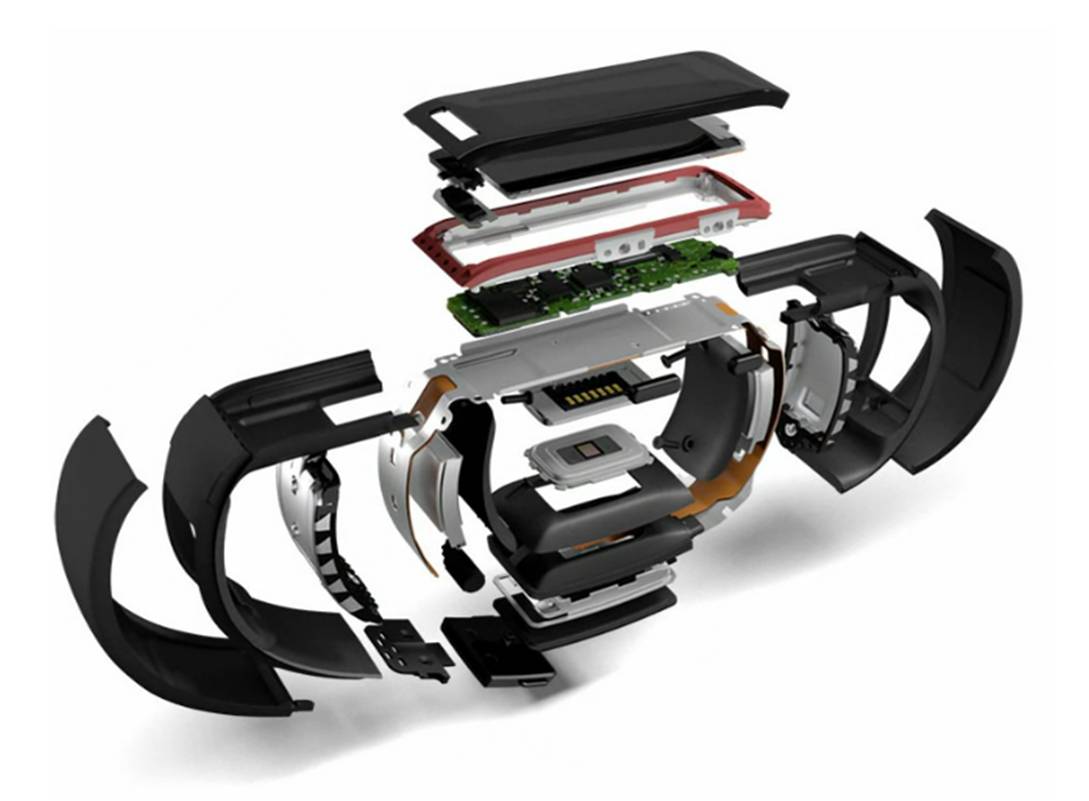 The flat display makes for a more clunky appearance than smartwatches with curved displays.  It may also indicate that Microsoft is not a strong player with connections to the latest technology components in the display world. The consequence of a flat display with a relatively large format makes for a device with a predominantly flat surface. Wearing such a narrow device requires a large wrist to avoid looking awkward. As an alternative, many of the images of the band, and also the video, show users wearing the device with the display on the inside of the wrist.
This way of wearing a watch was somewhat fashionable in the 1960's, but today it is less so. Also it subjects the display surface to much more wear and tear than when worn on the outside of the wrist.
The band communicates via Bluetooth 4 with most smartphones and operating systems. It will work with Windows Phone 8.1, iOS 7.1 and later, and Android 4.3 and 4.4 phones with Bluetooth.
The focus of the device seems to be the fitness market with several partners (Runkeeper, Gold's Gym, MyFitnessPal) already announced. Microsoft also announced a way to enjoy your Starbucks coffee without reaching for your wallet. This describes a form of virtual payment based on an app that is linked to a Starbucks card. The display will show a bar code that completes the payment via scanning at the register. 
The Microsoft Band is available now at a cost of $199.  It will come in your favorite color as long as that is black.  – Norbert Hildebrand