MicroLED displays could potentially match or exceed OLED performance in all critical attributes such as brightness, contrast, color gamut, refresh rate, viewing angle, ruggedness and durability, resolution and pixel density, lifetime, power consumption etc.
Development started in the early 2000's but only got its first public exposure when Sony presented the first 55" microLED TV at the 2012 CES. While the prototype was never commercialized, the hype kept growing after Apple acquired microLED startup Luxvue in 2014. Since then, investments and the number of companies involved in microLED development have skyrocketed. So how long will we have to wait until we see the first consumer applications? The science is here, but microLED is an inherently complex technology with cost drivers very different from those of incumbents OLED and LCD. This webcast will provide an update on the status of the microLED industry, with a focus on activity at major players, remaining technology and supply chain bottlenecks. Cost aspects will also be discussed as well as an assessment of when products can realistically be expected to hit the market.
Yole Développement invites you to watch this special webcast now.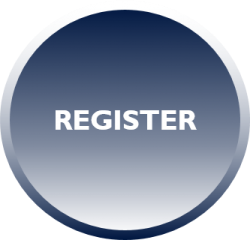 The presentation will last 30 minutes and will be followed by a 30 minutes question and answer session with our analysts.
Speaker:

Dr. Eric Virey serves as a Senior Market and Technology Analyst at Yole Développement (Yole), within the Photonic & Sensing & Display division. Eric is a daily contributor to the development of LED, OLED, and Displays activities, with a large collection of market and technology reports as well as multiple custom consulting projects. Thanks to its deep technical knowledge and industrial expertise, Eric has spoken in more than 30 industry conferences worldwide over the last 5 years. He has been interviewed and quoted by leading media over the world.
Previously Eric has held various R&D, engineering, manufacturing and business development positions with Fortune 500 Company Saint-Gobain in France and the United States.
Moderator:

As part of the Commercial & Communication team of Yole Développement (Yole), Fayçal El Khamassi serves as a Global Sales Support & Coordinator. He is in charge of the development of technology & market reports activity and is closely working with the international sales team to support Yole's customers. For few years, Fayçal is composing business development actions, especially to the attention of major accounts. He has more than 15 years of experience in the "More than Moore" semiconductor marketplace.
Fayçal holds a Beng Honours (Bachelor – Mechanical Engineering) from the University of the West of England, Bristol (England) as well as an Mechanical and Production Engineering degree from University Claude Bernard (Lyon, France).