Absen has launched a new range of LED displays for rental under the 'PL Lite' brand in APAC and Latin America. The displays are available in 2.5, 2.9, 3.9 and 4.8mm pixel pitch. The panels weigh from 9 to 12.5kg and can be curved from, -7.5º to +10<º. The two larger pitch versions are available in 500 x 1000mm sizes, while the finer ones are 500 x 400. Contrast is more than 7,000:1 and gamut is 110% of NTSC. The displays are rated to IP65 and IP54 and have special edge protection.
Delta has installed its new Digital Projection Insight Laser 8K projector in Japan in a special showroom in Akihabara, Tokyo, at the Akiba Theater. The single chip DLP laser phosphor projector has been shown several times over the last year and we have seen it at NAB and Infocomm (DPI Introduces its 8K Projector). The projector is listed at $300,000.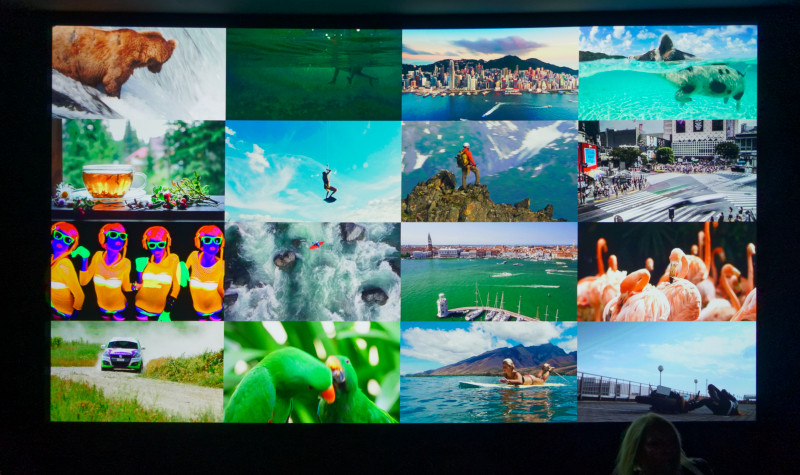 At Infocomm, DPI showed the 8K display with 16 FullHD images. Image:Meko
Matrox said that the Maevex 6120 Dual 4K encoders that it showed us at IBC are now shipping.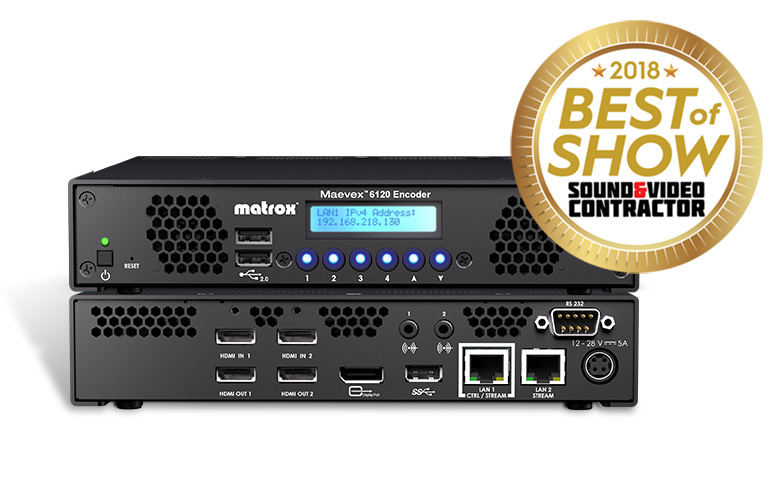 Optoma said that it will show new interactive flat panel displays at ISE. The new Creative Touch IFPD series will be available in 65″, 75″ and 86″ formats and will offer wireless content sharing via iMirror and ScreenShare.
Samsung's Q900R 85″ 8K TV was expected to sell for $20K, but it is now being listed on Samsung's website at $14,999.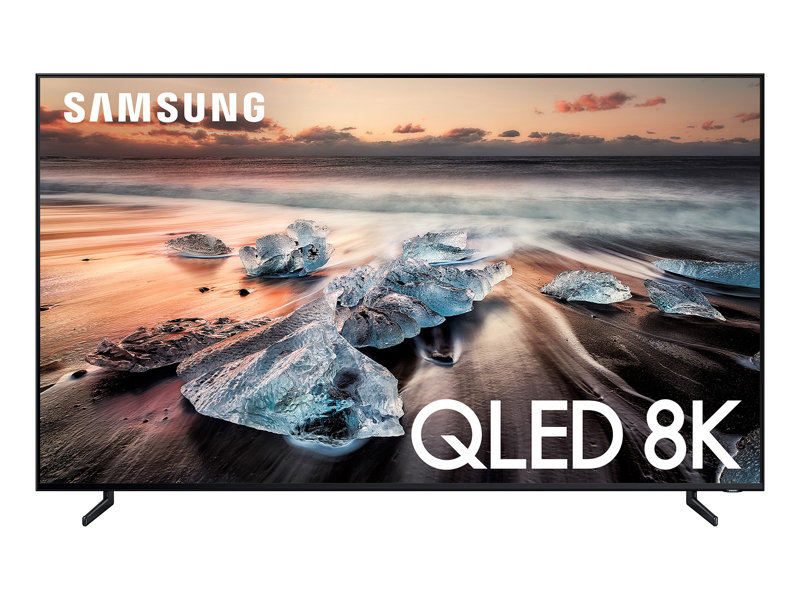 Samsung's QLED 8K will list at $14,999.
Samsung highlighted in a press release that it has a range of different solutions to support the Dex 'desktop on a smartphone' technology. The range of solutions is shown in the table below.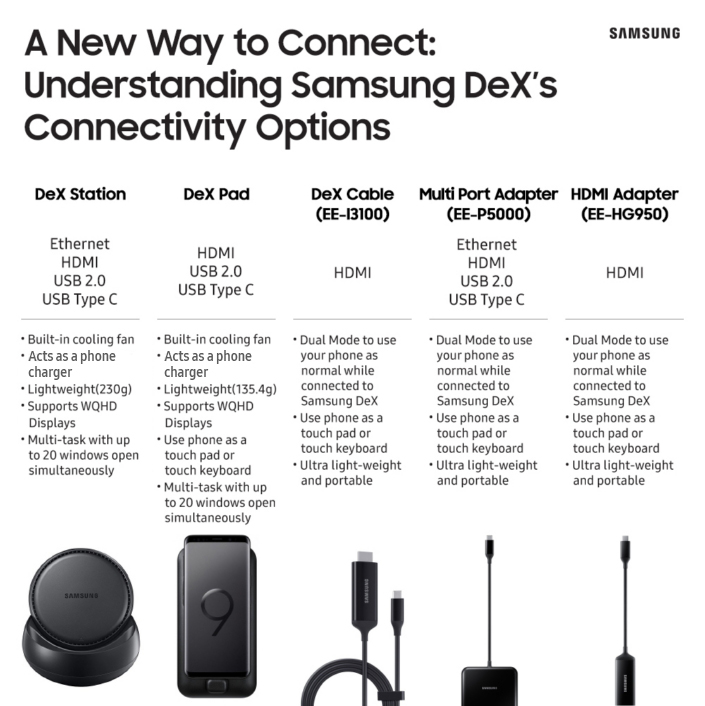 Sharp has a new version of its Big Pad PCap touch display for meeting rooms. The PN-80TH5 is an 80″ UltraHD display with 30 point touch and a directly bonded display. It has a mini-OPS slot and there is an active touch pen. The touch system supports palm rejection and brightness is 300 cd/m². The unit is rated for 24/7 use and can be used in portrait, landscape or face-up modes.