Acer has added Intel's fifth-generation Broadwell processors to its Travelmate P645-S ultrabooks. The new units can have Core i5 or i7 processors and are available in the USA now, starting at $950.
Asus has updated its Zenboox UX305 with a special model (UX305 Limited Edition) with a much higher resolution. Rather than 1920 x 1080, the LE model has 3200 x 1800 resolution. The processor has also been upgraded to the Core M-5Y71, with a base clock speed of 1.2GHz. Storage has been doubled, to a 512GB SSD. The notebook can be purchased now, for $1,000. We heard that only 200 had been made available in the USA, with the matte white finish. An identical model, presumably in a different colour (Asus said that the Crystal White model would be US-exclusive), was also showing up on Asus' UK website, but quantities are likely to be limited.
There was some confusion about the panel types used on HP's new Pavilion AIO PCs, when they were announced this month (HP's Large-as-a-TV 'Monitor'). German sites claimed VA, but we thought that they were IPS. It turns out we were right: HP has confirmed to us that both touch and non-touch units use IPS panels with 1920 x 1080 resolution.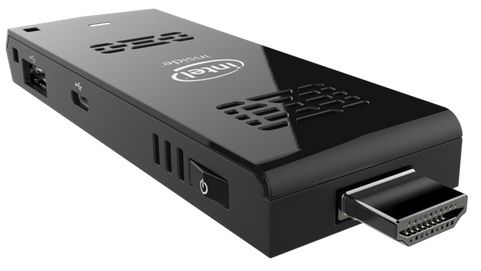 An Intel spokesperson, quoted by Notebook Italia, has said that the next Compute Stick (Intel to Challenge Rivals With Thumb-PC) will use the Core-M processor that was launched at IFA. The company hopes to bypass the performance issues that were criticised in the original Stick (using an Atom processor). Of course, the Core-M processor currently costs more than the whole Compute Stick, so pricing could be tricky.
A drop-in replacement unit of Lumineq's EL640.480-AA1 colour LCD display is now being offered as a limited edition. It can be used to extend the lifetime of existing applications using the display.