Kontron's FlatClient ECO Panel PC series has a scratch-resistant and joint-free front made of continuous tempered glass. The displays with anti-glare and anti-fingerprint surface finish come in sizes ranging from 10.1″ to 23.8″ at WXGA/Full-HD resolution.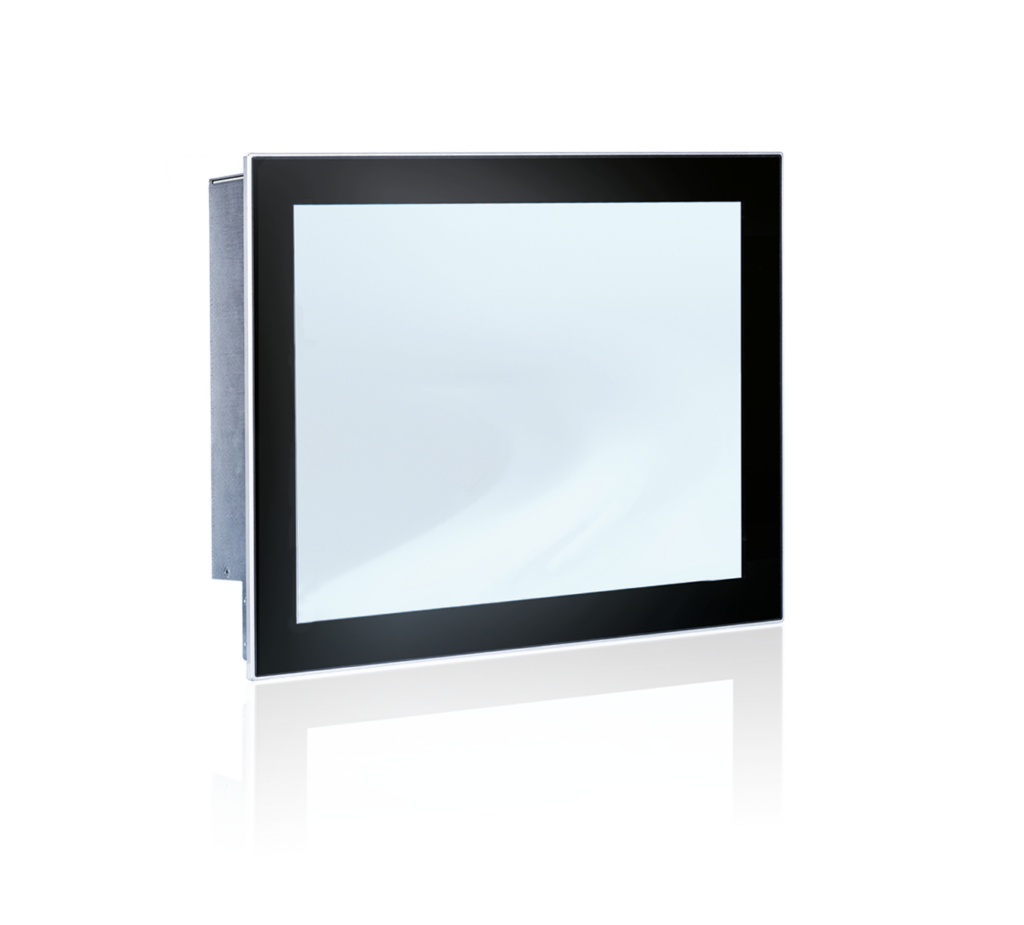 The new models of the FlatClient ECO Panel PC series are equipped with 6th Gen Intel Atom x6212RE or x6425RE or Intel Celeron J6413 processors. In addition, they have two DisplayPorts and two Ethernet interfaces with 2.5 or 1 GbE, and they also have four USB 3.2 ports. Fast NVMe SSDs with up to 1TByte are used for mass storage, and fast wireless connections via WiFi 5/6 and Bluetooth can also be integrated.
With their closed, fanless metal housing and robust system design, the compact FlatClient Panel PCs achieve an extended service life and high system availability even in harsh industrial environments and have already proven themselves thousands of times. The Human Machine Interfaces (HMIs) are available either as a built-in version or as a device for mounting arm attachment with VESA and can thus easily be integrated into a wide variety of industrial environments.
With the optionally available 'QIWI Toolkit', the Panel PC can be transformed into an intuitive web panel that can be easily configured and maintained.
The easy-to-clean, anti-reflective, and scratch-resistant display offers IP65 protection, and so-called 'dirt corners' or 'dirty edges' are avoided by an entirely flush glass front as well as beveled housing surfaces. The projected capacitive multi-touch (PCAP) can also be operated with gloves, detects drops (drop rejection) and palms (palm rejection) and thus ensures safe operability.
Customized solutions can be implemented quickly and cost-effectively, from flexibility in display size, computing performance and memory expansion, to application-specific touch settings, I/O adjustments, security hardening of BIOS and operating system, software installation, individual branding, customized service and repair kits and special packaging.