In case you missed it, a new short – TV format (6.5- to 10-minutes) is looking to change how film content is delivered and consumed exclusively on smartphone screens. The target, Gen-Zers and new millennials, with an older tried-and-true content that has all but disappeared from the big screen film pipeline. These new shows are made to be viewed on a screen size (devices) that didn't even exist in the heyday of MGM Hollywood film making but is harkening back to the character-driven movie story telling narrative of yesteryear, now usurped by franchised films (i.e. Marvell / Avengers).

New 'made for smartphone display' features, lasting no more than the time needed for a typical app download, can now appear on handheld devices with displays that offer arguably perfect images. These devices now compete with each other for image perfection in the palm of your hand with fractional just noticeable color difference (JNCD), surpassing even studio reference monitor quality color saturation and image reproduction.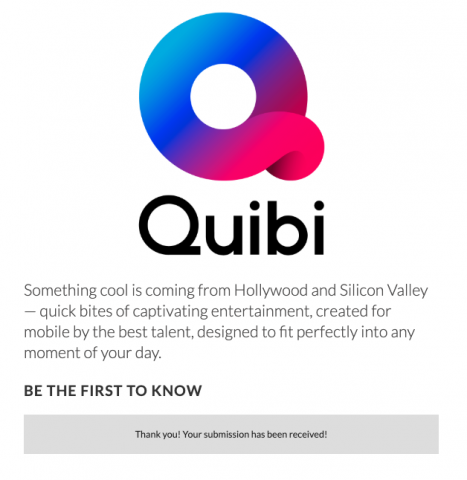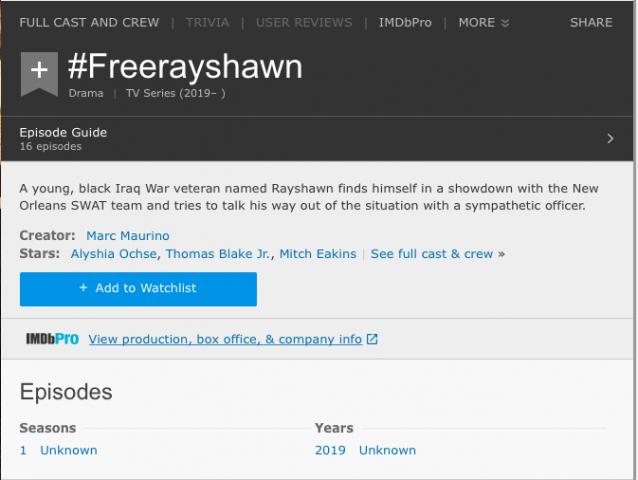 On the internet, content is king. So Silicon Valley and Hollywood are both competing for that magic bullet that will both attract and keep audiences glued to the small screen, and the money generating ads that oil the machinery.
A case in point is #FreeRayshawn, a $15 million serialized short-format drama that is written, edited and shot "…to appeal to the person who watches on a small screen," according to one of its stars, Laurence Fishburne. He comes to the series with film credits including The Matrix and Apocalypse Now, (as quoted in the WSJ.) Mobile video company Quibi is putting this production together with backing from 10 Hollywood studios, (Disney, MGM, Warner etc.) and Jeffery Katzenberg of SKG (Spielberg, Katzenberg, and Geffen fame).
But the made for small format screen idea isn't new. Visionary's like Jeffery Katzenberg have been testing the waters since 1999 when film makers were approached to create 'made for the internet' short animation and film clips, under the moniker of Pop.com. The concept was still-born in the internet boom years – ahead of its time as, back then, no one knew how to monetize content on the internet. Perhaps even more importantly, this was the pre-retina display era of not-so small screen display technology, still focusing on the LCD laptop. Engineers were figuring out how to extend the off-axis viewing angle, dealing with display format and color saturation issues plus boosting resolution beyond SVGA and XGA (wow.)
What's different now is the availability of OLED display screen technology, so good that the hand-held size devices replicate a studio reference monitor quality, and can support the genre with the color depth and realism needed for a "suspended reality" experience. That plus high speed connectivity and the not too long attention span of present day viewers, and you have the alignment of planets needed to make it all come together.
So in the block-buster franchised-focused world of new millennial film making, a new kid on the block (OK two decades in the making) is vying for eyeballs, with the bet that the time has come for the tried and true narrative of character driven story lines, created by A-list directors and players, and the attraction of a mid-budget investment. Will it be a hit? Just ask the nearest teenager next April when things heat up. (SS)