Barco has announced a renewed partnership with FutureWorks Media, one of Asia's post-production houses. FutureWorks has recently invested in a Barco 4K post production projector at its Mumbai facility and has relied on Barco technology since 2008.
Since 2008, FutureWorks has relied upon 2K Barco solutions, however, with the debut of the 4K digital projector designed specifically with the needs of post-production houses in mind, FutureWorks went for an upgrade.
The Barco 4K projector features highly customised post-production workflow software and a wide colour gamut filter for pinpoint accuracy in colour matching. Barco communicator software is also equipped with an user interface that is intended to be intuitive and tuned to post-production environments.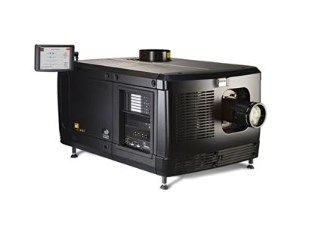 Barco's DP4K P projector is designed for post production