You are reading Display Daily so it's a good bet you like intriguing display technology. And it's hard to get more intriguing than displays that fold. The technical challenges are interesting and solving them is what engineers live for. Even better, those engineers are actually solving the problems — well, sort of.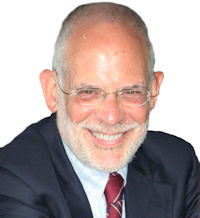 When you work on an interesting technology, you have to convince corporate executives that your work is actually good for something — and those executives have decided that the folding-display cellphone is the 'killer app'. Now, there may be viable applications for folding displays, but I will merrily go out on a limb and state that the smartphone is not one of them.
Here are four reasons why.
Folding-display phones are a variation on the flip phone. Following a brief period of popularity, the market vigorously rejected flip phones and enthusiastically adopted the "soap bar" phone, which is the configuration most of us buy today.
Some analysts, including at least one of my colleagues at Display Daily, say the folding-display phone is compelling because it "decouples" the display size and the device size. That is, a relatively small device can have a relatively large display. That would be nice, but it's not true. What the folding-display phone gives you by halving the length or width, it takes away by doubling the thickness. That's not decoupling; it's reconfiguring. The cellphone industry has spent many years and substantial resources making its phones thinner because that's what consumers prefer. People do not like thick phones.
The Samsung Galaxy Fold, once again available for pre-order following its disastrous media introduction this spring, has two displays. The folding display is of the internal-fold type, which means the display is on the inside of the folding case. Unfolded, it has a 7.3-inch diagonal. In addition, there is a 4.6-inch display on the outer surface of the phone because, well, people don't like flip phones. (See Reason 1.) They want to pull the phone out of purse or pocket and immediately see something useful.
When folded, the Galaxy Fold is a portly 17.0 mm thick at the hinge, 62.9 mm wide, and 160.9 mm long. When unfolded, it's 7.5 mm thick, 117.9 mm wide, and 160.9 mm long. Weight is 263 grams. Oh, I forgot to mention: This thing is HEAVY. I'll guess a lot of that extra weight is in the hinge, which must hold the display flat and solid when unfolded.

Samsung's high-end soapbar phone (not counting its new 5G phone) is the Galaxy S10+. It has a 6.4-inch-diagonal display and measures 74.1 mm (W) x 157.6mm (L) x 7.8 mm (thickness). Weight of the glass model is 175 grams. (There is also a ceramic model that weighs 23 grams more.) It is few mm shorter than the Fold and only 11 mm wider.

With a folding-display phone you can trade one set of problems for another by putting the display on the outside of the phone when it folds, as Huawei does with its as-yet-unreleased Mate X. Huawei's display is 8 inches on the diagonal when unfolded and, counter-intuitively, is thinner than the Galaxy Fold at 11 mm when folded. It is also projected to cost over $2500 when introduced, compared to the Galaxy Fold's projected prince of about $500 less.
The external fold should make the radius of curvature greater and therefore less stressful on the display (and on the engineers who have to design the system). But the display is now subjected to environmental insults such as sharing a pocket with keys and coins. Can flexible hard coats or very thin, flexible glass successfully suffer "the thousand natural shocks [an exposed display" is heir to?"
What's the point? A folding-display phone or phablet only makes sense if it can serve as both phone and tablet, and remove the need for carrying two devices. Except that phones with 6-plus-inch displays already serve that purpose for many users. (I have no trouble reading the New York Times on my ancient Galaxy S7 with an approximately 5.2-inch display.)
Roughly 50% of users regularly view video and cinema content on their phones now. In a recent evaluation, Ray Soneira called the Galaxy S10+'s display "close to perfect," and that phone and display are compatible with HDR10+. In other words, if you play HDR10+ content such as a new film, the quality of what you see will be comparable to what you see on a high-end, large-screen TV — just smaller. It's too early to obtain this kind of information for foldable displays, but I wonder how much quality is sacrificed. Ray, are you listening?
So, a premium soapbar display is thin, light, very capable, and (in the case of the S10+) has the best cell-phone display ever made, and costs a trifle less than $1000. Folding-display phones are thick, heavy, have unproven durability, and they are flip phones. They also cost $2000 or more. I'll stick by my prediction. These things may fold, but they will fall flat. (KW)
Ken Werner is Principal of Nutmeg Consultants, specializing in the display industry, manufacturing, technology, and applications, including mobile devices, automotive, and television. He consults for attorneys, investment analysts, and companies re-positioning themselves within the display industry or using displays in their products. He is the 2017 recipient of the Society for Information Display's Lewis and Beatrice Winner Award. You can reach him at [email protected] or www.nutmegconsultants.com.