In late July, LG Display announced it will invest KRW 1.05 trillion (USD 902 million) in a Gen 6 line for manufacturing flexible OLEDs (LGD to Invest $906 Million in G6 OLED Fab – subscription needed).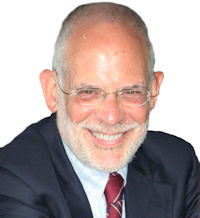 The new line, called the E5 Line, is located at LGD's Gumi plant. The Gen 6 size of 1500 x 1850 millimeters is large for OLED, for which Gen 4.5 (730-by-920mm) is most common. When E5 ramps up to volume production in H1'17, it will have an input capacity of 7500 sheets per month. Each of those Gen 6 sheets can be cut into more than 200 5.5-inch displays.
Samsung, the leader in phone- and tablet-sized OLED displays (both glass-based and flexible), accelerated the ramp-up of its new A3 line in April (. The A3, which is also Gen 6, will allow Samsung to increase monthly output from 2 million to 5 million reported Bloomberg, citing anonymous sources. It seems that Samsung was caught short when a greater percentage of Galaxy S6 phone buyers opted for the more expensive Galaxy S6 Edge phone than had been anticipated. Insufficient supply of flexible OLED displays has limited badly needed sales of the premium phone, which contributed to Samsung's motivation to accelerate the ramp-up of A3.
Samsung Galaxy S6 Edge with flexible OLED display. Initially, Samsung has not been able to satisfy the larger-than-anticipated demand for the Edge because of insufficient manufacturing capacity for its flexible OLED displays.
(Photo: Samsung)
With capable Chinese companies such as Tianma working on Gen 6 lines for glass-substrate displays, industry players are concerned that glass OLEDs will soon begin the depressing slide to commoditization. Market intelligence firm IDTechEx (IDT) now estimates that the market for glass OLEDs will reach only USD 22.7 billion in 2022, down from its previous estimate of UsD 28.2 billion. The market for flexible OLED displays, on the other hand, is expected to almost double next year, from USD 1.5 billion in 2015 to USD 2.9 billion in 2016, says IDT. Counting all applications, including automotive, IDT projects that total market for plastic and flexible OLED displays will be over USD $16 billion in 2020.
That plastic/flexible OLED displays could have over 40 percent of the OLED display market in five years is an eye-opener. Flexible OLEDs have been the stuff of technology demonstrations for years, and are now found in a very few premium products. That they are finally about to fulfill their promise and become a mainstream technology is a significant development that sets the stage for new waves of product-design creativity.