Bank of America has employed the services of Diversified Media Group to update digital signage in its 2,195 branches across the United States.
The new displays have been implemented with a view to improving the customer journey. The large-scale project was completed within two months.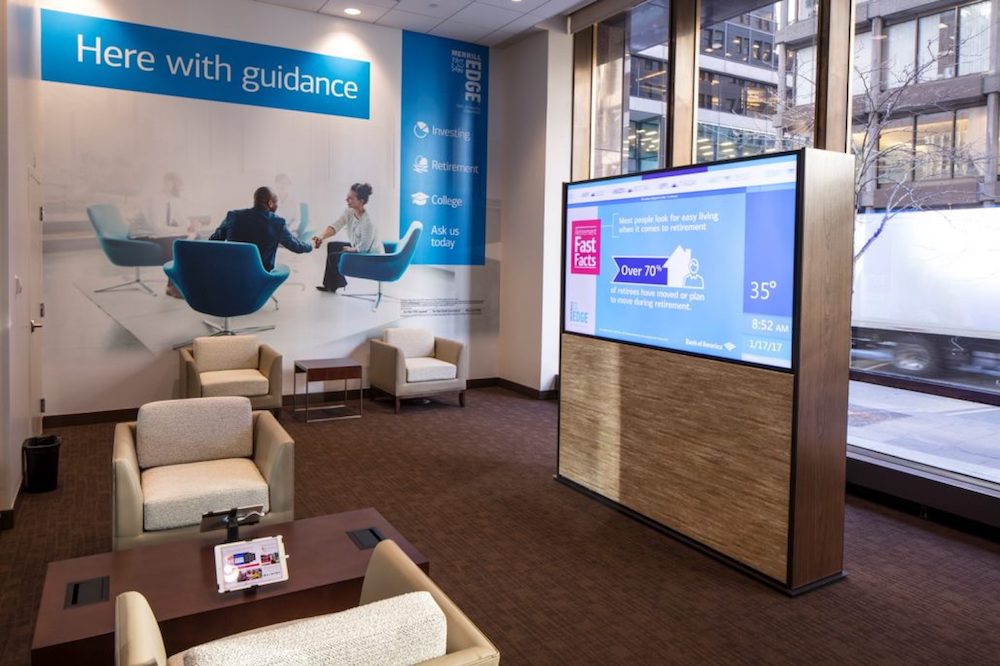 2,135 of the company's locations have been transitioned onto DMG's digital signage network. The remaining 60 branches remain on the old system due to hardware limitations in certain areas such as poor network capabilities or outdated IT infrastructure.