The rise of digital cinema over the last decade has been, in a word, meteoric; more than 98% of the world's screens are now digitised, according to IHS. Cinema attendance is rising in many markets, thanks to the introduction of the multiplex. However, there is a constant desire to reach new audiences, which is leading to experimental uses of cinema screens – largely enabled by the digital format.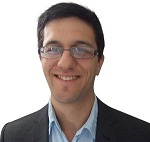 In mid-May I went to a game launch event at Vue Westfield in London, for Blizzard Entertainment's new team-based FPS, Overwatch. Cinematics from the game and developer interviews were shown to a packed auditorium – one of many worldwide. It was not the first time that I'd been to the cinema without seeing a film, but brought to mind an interview that I'd read earlier in the month.
Odeon is the largest cinema chain in Europe (now operating 2,243 screens in 243 locations), and a keen experimenter in new use cases for cinema. Mike Bradbury and Simon Soffa (heads of cinema technology and communications, respectively) discussed some of the ways in which the chain is changing its business model.
Corporate events are a significant part of the mix, but far from the whole story. Alternative content includes screenings of concerts, live sporting events and theatre. Many of these, when I have attended, have been so professionally produced it is like being in the live audience.
Private hire is another increasingly common use, often for gaming. Odeon is seeing a rise in continental Europe – particularly Germany – of people hiring screens to connect a console and battle their friends. This application is even listed on the chain's venue hire page. Watching competitive gaming (eSports) events is another popular use.
A Cineworld in Glasgow was the first in the UK to hire out its screens for private gaming, back in 2012. Head of marketing for Cineworld, Ged Hopkins, said, "Now that we have digital projection on all of our cinemas, corporate presentations and gaming are more possible and affordable. It's very popular…We have recently been testing 3D gaming with Call of Duty, and we think that this combination with our RealD systems could prove really popular, as more 3D games are being created."
Image credit: The Daily Record (2012)All of this is possible because of digital technology. While film might have worked for some of the above, digital means that live content can be shown – largely thanks to the satellite receivers built in to many modern cinemas. All Odeon cinemas, for instance, have live satellite feeds. In the days of film I would have had to wait days, if not weeks, to see the 'launch' of Overwatch! Now it is a simple case of sending a file.
Some – but not all – screens are now also capable of high-resolution projection. Odeon uses DCI-4k projectors in all screens over 15m wide. The main benefit to high resolution in the cinema comes when content is mastered in UHD – another digital benefit! – rather than played in the format, said Bradbury and Soffa, as these images "look great" even when shown on a 2k projector. "[I]t's mostly the source material that is the key factor," they said.
So, we in the cinema industry owe a lot to digital technology. Images are only going to get better in the future, with HDR, wide colour gamut and HFR (although that one's a bit more controversial) projection on its way. Projectors that can handle these formats are already being introduced – we're just waiting on the content. Thanks to digital, we won't have to wait long.
– Tom Allen