For the first time ever, Motorola Mobility shipped more than 10 million smartphones in the October-December quarter – the first quarter under Lenovo ownership. That's an increase of 188%. So, did Google goof? Did Google sell a winner?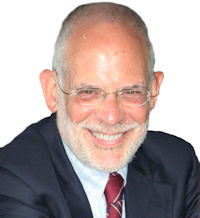 Not exactly. Lenovo's mobile business group – which includes Moto, Lenovo-branded smartphones, Android tablets and TV sets, not all of which are available in the North American market – lost $89 million, with Motorola contributing to the loss.
Lenovo is paying Google $2.91 billion for Moto Mobility in 2011. You may remember that Google paid Motorola $12.5 billion, which represented a premium of 63% over the then current stock price and was widely regarded as extravagant. Google did keep the Moto Mobility patent portfolio. The patent attorneys can argue over whether the portfolio is worth $9.6 billion.
The Gen 2 Moto G has an MSRP in the US of $179.99 (Photo: Motorola Mobility)
Although Lenovo's purchase of Moto was not universally praised, Lenovo brings an extremely strong hardware business to the mix, which Google did not, and a strong presence in the China market. Lenovo's total smartphone shipments in the quarter grew 78% to 24.7 million units, in significant part from Moto's contribution. That made Lenovo the world's third largest vendor of smartphones, with 6.6% market share.
Strategy Analytics predicts that the combined handset operation will have 8% of the global smartphone market. Is that enough? Financial analyst Richard Windsor (www.radiofreemobile.com) doesn't think so. He argues convincingly that if you're only selling hardware, you need to have a 10% global smartphone market share to gain sufficient economies of scale to be viable. Can Lenovo get there with an aggressive re-introduction of the Moto brand into the China market, and with aggressive marketing for Lenovo and Moto phones globally?*
Does anything distinguish Moto phones, other than the iconic brand? Lenovo inherits from Google a line-up that includes the very moderately priced Moto G and the low-priced Moto E, both of which seem well-suited to the Asian market. In addition, Moto Mobility President and COO Rick Osterloh says he believes that Moto's use of an essentially pure version of Android, with minimal software add-ons, will continue under Lenovo's ownership. The layers of bloatware applied to Android by handset makers and wireless providers are frustrating to at least some users, so this could turn out to be a competitive advantage.
So, did Google goof? In buying Moto to begin with, the answer is yes (unless a forthcoming patent case proves that it wasn't). In selling the hardware side to Lenovo, definitely no. It is likely that Moto has found the best home it could possibly have. Just ask ThinkPad.- Ken Werner
* Actually, Lenovo told us at CES that it planned to use the Motorola brand in the developed world and use Lenovo elsewhere. That would fit in with the way the company runs other divisions of its business. (Too Much from Lenovo…. – subscription required) – (BR)
---