BOE's been promoting its part in the launch of the Honor V Purse in China. BOE is supplying the 7.71-inch flexible OLED screen, designed to be bent more than 200,000 times at room temperature without significant wear. After unfolding, the screen is supposed to have light creases and be more durable than its competitors. The screen resolution is 2348×2016, with a peak brightness of 1600 nits, and it also supports 2160Hz PWM high-frequency dimming, minimizing eye strain due to screen flickering in low-light environments.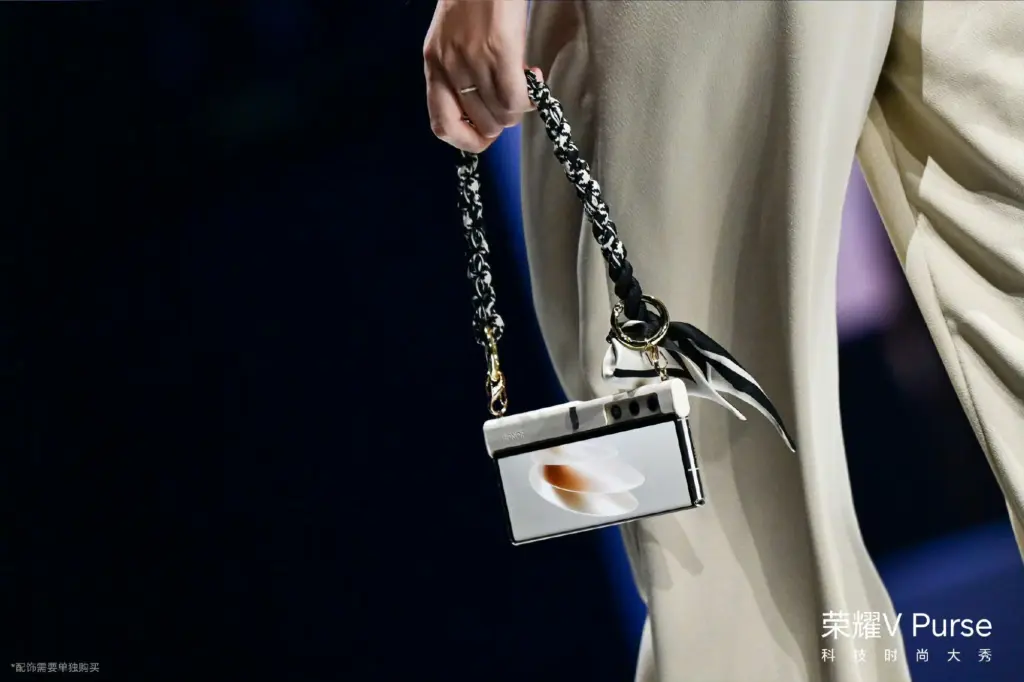 In the first half of 2023, BOE claims to have shipped over 50 million flexible AMOLED displays, showing a nearly 80% increase year-on-year. The company is expecting to ship 120,000 million displays before the year's end, a number that is has been noted many times this year as a stated goal. Beijing's Sigmaintell forecasts that flexible OLED panel shipments for smartphones in China will exceed 220 million units in 2023. This represents a nearly 40% increase compared to the previous year. China's domestic display manufacturers are expected to get a 38% share of the global smartphone OLED panel market in 2023, a 10-percentage-point rise from the previous year. Chinese smartphone companies, including Huawei Technologies and Xiaomi Corp, are increasingly incorporating flexible OLED panels from domestic suppliers into their latest devices. This trend is driven by advances in OLED technology and falling production costs, and BOE is making the most of it. China is poised to become the largest OLED manufacturer by 2024, surpassing South Korea, as Chinese companies ramp up investments in OLED technology. The demand for flexible OLED panels is expected to rise due to the commercialization of 5G technology, and these panels are anticipated to become more common in mid-range smartphones by 2025.
BOE is investing heavily in pursuing the number one position in display manufacturing. It is putting its money into intelligent manufacturing and investing in advanced technologies to facilitate the digital transformation of traditional businesses. The company has 16 automated semiconductor display production lines across China, which use data analytics to improve efficiency and reduce operational costs. BOE's factory in Fuzhou, recognized by the World Economic Forum's Global Lighthouse Network for its use of Fourth Industrial Revolution technologies like AI and big data, has reduced its production costs by 34% and increased output by 33%, according to a report in China Daily.
Korean Anxiety Over Competition in OLEDs
Meanwhile, in Korea, the CEO of Samsung Display, Joo-Sun Choi, was being honored with something called the Gold Tower Order of Industrial Service at the 14th Display Day. The event has been going since 2010 to commemorate the October 2006 milestone of $10 billion in display exports, which is as good reason as any to get the industry together to celebrate itself, I guess, but might seem a little obsessive to others. And that's just what is going on, the Korean government and Korean display companies are obsessive about maintaining their position as the leaders in OLEDs while suffering from PTSD after losing on LCDs to Chinese competitors.
So, it was as Choi received his award, as industry and government luminaries talked about reclaiming the world number one display market title by 2027. There was talk of inorganic LEDs, MicroLEDs, manufacturing technology, supply chains, new form factors, building up startups and SMBs, and just doing about everything there is to do on creating a gap between Korea's display industry and the rest of the world.