In May, BOE, SES-Imagotag, and JD Digits announced the formation of a joint venture "to provide smart solutions to support the digitalization of physical retail" that is, electronic shelf labels (ESLs) and supporting technologies.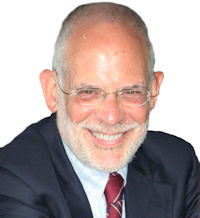 The JV will be formed in China, with SES-Imagotag holding a 51% stake in the entity; BOE, 15%; and JD Digits, 34%. The total capital investment will be US $30 million over several years. The entity's financial results will be consolidated in SES-Imagotag's financial statements.
Thanks to its earlier acquisition of a majority stake in SES-Imagotag for $300 milllion, BOE is now the world's "global leader in IoT physical retail." SES-Imagotag is "the global leader in Electronic Shelf Labels (ESL) and retail IoT solutions," while JD Digits' expertise is in big data, artificial intelligence, the Internet of Things (IoT), and blockchain.
The three companies intend to combine their expertise to develop solutions to improve in-store efficiency, achieve more effective collaboration between brands and retailers, and enhance in-store merchandising. The JV intends to enable POS promotions, stock optimization, and on-shelf availability by "digitalizing" the supply chain from end to end, as well as enriching store data and boosting shopper connectivity.
The JV will focus on China, which has nearly 800 million Internet users and the highest penetration rate for e-commerce and mobile payments. An important goal is an increase in SES-Imagotag's penetration of the Chinese market.
One of SES-Imagotog's Vusion E Ink ESLs. (Photo: SES-Imagotag)
SES-Imagotog is a 25-year-old French company whose largest market is Europe. Although the JV is focusing on China, SES-Imagotog's ambitions are global, and include expanding the ESL market in North America. Currently, the company has installed 160 million ESLs in 17,000 stores in 62 countries. The company's "Vusion" ESLs range from 1.6 to 12.2 inches and appear to use E Ink black-and-white and three-color imaging films.
Now, I have to wonder what BOE was thinking when they invested €300 million in SES-Imagatog. Were they simply buying a successful company that is the leading player in a growing business, which it is, or did BOE see an outlet for its extremely large and rapidly growing LCD manufacturing capacity?
I'll ask when I visit Beijing next month. (KW)
Ken Werner is Principal of Nutmeg Consultants, specializing in the display industry, manufacturing, technology, and applications, including mobile devices, automotive, and television. He consults for attorneys, investment analysts, and companies re-positioning themselves within the display industry or using displays in their products. He is the 2017 recipient of the Society for Information Display's Lewis and Beatrice Winner Award. You can reach him at [email protected] or www.nutmegconsultants.com.