(3/3)
Anjie Technology will be the new beneficiary of the all-new design foldable iPad. There may be no new iPad releases in the next 9-12 months as the iPad mini refresh is more likely to begin mass production in 1Q24.

— 郭明錤 (Ming-Chi Kuo) (@mingchikuo) January 30, 2023
Ming Chi Kuo, an analyst at TF International Securities Group with a social media influencer bent, is telling everyone to expect a foldable Apple iPad some time in 2024. Given that Apple will be announcing its financials on February 2, and with some general feelings that it is weathering a downturn than most other tech companies, but still taking a hit, we'll have a better idea of the company's strategy for the next 18 months thereafter.
You could say that Apple's masterful ability to create anticipation and hype for nothing that is there right now seems to be swirling these eddies of speculation. Or you could say, there isn't to stir the hearts and minds of tech enthusiasts besides Apple and Samsung mobile devices (I'll thrown in tablets into that category). Or you could decry the influence of social media on independent thought and the joys of cynicism by going back in time and revisiting this post:
What's really happening here is flailing. Companies flail when stock prices go down, leadership jobs are on the line, as are their stock options. They flail because, sure, everyone is agreed on inventory readjustments, post-pandemic realignments, supply chain disruptions, and it will all be fine by the second half of 2023, but they also know that they are, for all intents, reading tea leaves right now. Most importantly, they know that no one seems to really know how to figure out what consumers want because they gave up on that a long, long time ago. Instead, they build for social media spikes.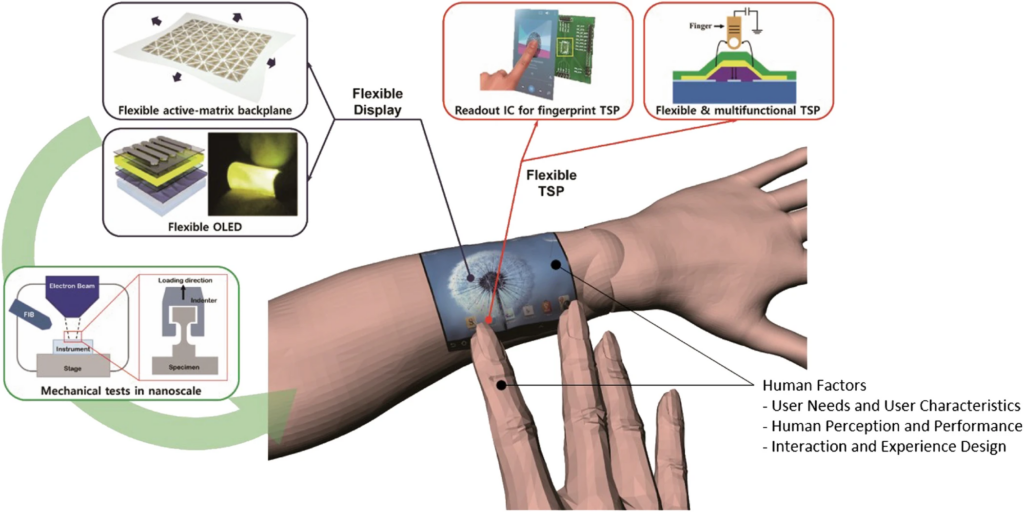 Most of the research on flexible displays is like Jurassic Park – let's figure out how to do this thing, and who cares about the TRex eating the guy on the toilet seat. The question is not how you should do it, but why (Jurassic Parks I, II, III, IV, V, VI, VII etc). If Apple had waited to deliver a wearable display, that would be cool. If Apple comes up with a significant ergonomic benefit for foldables, we can take notice, but if not, what's driving all of this? I would venture a guess and say that it is the need to show and tell the company is moving to another plane of creativity. Well, Samsung got their first, now that we are talking about it.
None of the prognostications about foldables make much sense when you match them to the reality of every day computing experiences, not the way these guys are doing it, but sure, they're cool and our kids will definitely want one. Keep building it until you wrap a display around me that feels like a cashmere sweater.