Parks Associates have released new research, revealing that Apple and Samsung have widened their brand lead over LG and Motorola in the US. LG now has a 9% brand share, lagging behind Samsung on 29%, and Apple out in front at 47%.
Research analyst Kristen Hanish said:
"Samsung's market share has held at approximately 30% of the installed smartphone base since 2015, indicating that the issues related to its Galaxy Note line last year did little to impact its market position overall.

The new Galaxy S8 and Note 8 have sold better than their predecessors, signifying a strong consumer interest in Samsung's premium smartphone brands. Nevertheless, Apple still has a sizeable lead in market share and maintains a tight replacement cycle."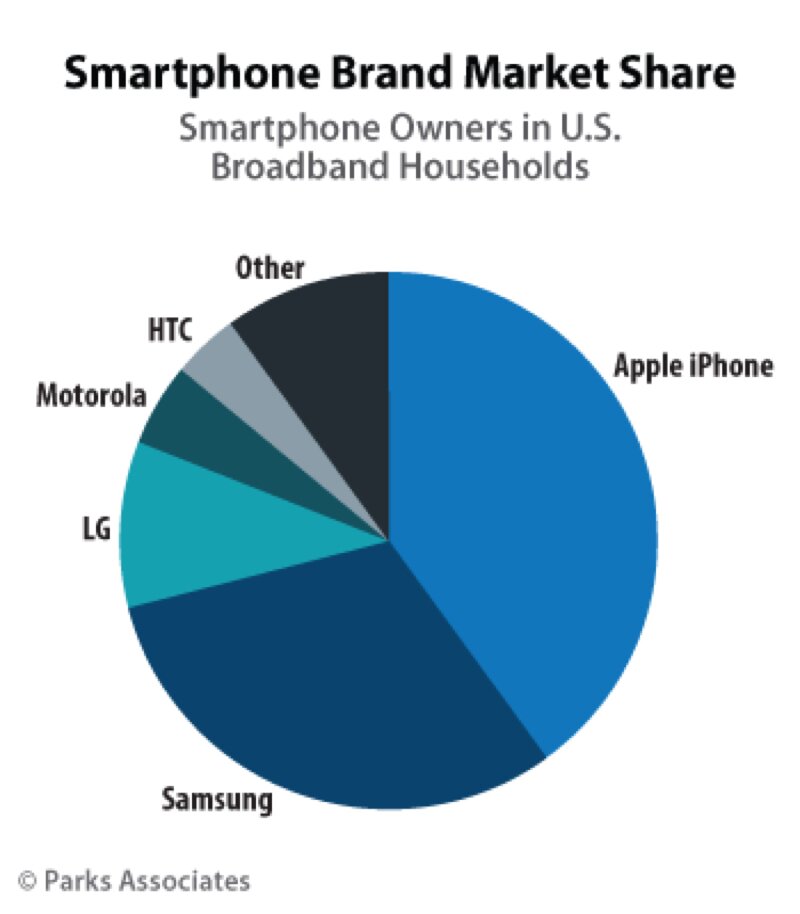 According to the data, 75% of iPhone users are likely to upgrade over the next couple of years, following the release of the iPhone X. Hanish continued:
"Most Apple fans are waiting for the iPhone X. The iPhone 8 offers an attractive mix of features but doesn't differentiate itself enough from the iPhone 6 and the iPhone 7, whereas the X has a very distinctive look.

The X's powerful on-device artificial intelligence and facial recognition abilities are also of great interest to consumers who want to buy the best available device. However, Apple's limited production of the X may have a negative impact on upgrade rates over the next few months."
The report goes on to say that HTC has fallen to 2% of the consumer-reported brand share, while ZTE has grown from 1% to 2%. The article also points out that Chinese manufacturer Huawei could pose a threat to vendors in the US as it expands its distribution channels in late 2017 and 2018.
Parks Associates' data also shows that 65% of Samsung consumers are using a mobile device over two years old.