Following hot on the heels of a similar incident on Cardiff's Queen Street last month, where a prominent public display was hacked to show deeply offensive, right-wing imagery to the city's shoppers, another digital signage installation in the UK has potentially fallen foul of hackers.
A digital totem display in Telford, Shropshire, normally used to display attractive photographs of the amenities in the area, was found to be displaying explicit pornographic imagery to passers by on Monday.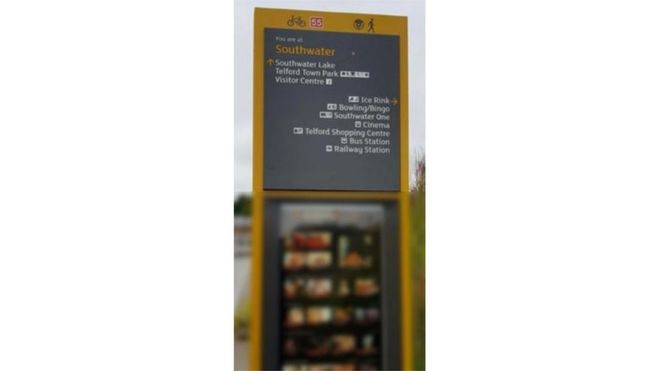 A member of the public shared this photo to local news team Telford Live, shortly before it went viral. In a statement, a representative of the local council said:
"We are carrying out a full investigation into this complaint and have referred it to West Mercia Police and the cyber-crime desk.

Immediately the issue was raised with us on Monday afternoon, we disabled internet connectivity to all totems in Southwater, which were displaying correct content at the time".
The incident is now believed to be a deliberate act of cyber-mischief by hackers. Alternatively, someone with authorised access to the system may be the true culprit.
Analyst Comment
Really, it's amazing that signage owners are not closing loopholes into their systems, although, speaking as the IT manager for our company, it's security that keeps me awake at night! (BR)